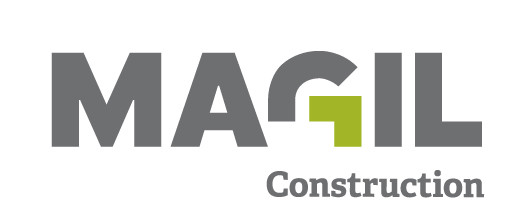 Benefits
Coffee
Café gratuit au bureau et sur les chantiers.
Commitment to work-life balance
Deferred profit sharing plan DPSP
Dental insurance
Assurance médical, dentaire, invalidité de longue durée et assurance vie.
Disability insurance
Assurance médical, dentaire, invalidité de longue durée et assurance vie.
Employee assistance program
Employee referral bonus
Free parking
Stationnement gratuit au bureau et sur les projets de construction.
Gym
Insurance
Assurance médical, dentaire, invalidité de longue durée et assurance vie.
Life insurance
Assurance médical, dentaire, invalidité de longue durée et assurance vie.
On-going training
Formations données à l'interne par des experts de leur domaine et à l'externe.
Paid leave
4 semaines de congés par an (selon calendrier CCQ).
Pension plan
Reimbursement of professional association dues or membership fees
Social activities organized by the company
Comité social actif
Telework
---
Description
Pour accélérer le traitement de votre candidature, vous pouvez postuler sur notre page carrière : https://www.magil.com/fr/carrieres

La personne relève du Directeur Estimation et Approvisionnement et sera responsable de faire l'estimation des coûts des projets pour lesquels Magil Construction a soumissionné.
RESPONSABILITÉS
Analyse les documents de soumission et en dégage les opportunités concurrentielles et les conditions de profitabilité;
Élabore le sommaire exécutif de la soumission et en fait la présentation lors de la réunion de démarrage de la soumission;
Prépare et envoie des demandes aux sous-traitants à soumissionner;
Visite les lieux du projet en soumission et analyse les dessins et cahiers de charges;
En collaboration avec les estimateurs, s'assure que les relevés de quantités (take-off) de la soumission sont faits;
Fais l'évaluation des coûts de la soumission;
Élabore l'échéancier préliminaire du projet;
Élabore les frais généraux avec le chef estimateur;
S'assure de l'obtention de plusieurs soumissions dans les disciplines critiques;
Étudie et analyse les offres reçues des sous-traitants;
Assure l'achèvement des estimations en temps opportun;
Participe à la revue et à la fermeture des soumissions;
Participe à la réunion de démarrage du projet;
Organise des rencontres avec les sous-traitants et négocie les sous-contrats avec le Directeur;
Exécute toutes autres tâches connexes liés aux responsabilités.
QUALIFICATIONS ET COMPÉTENCES SPÉCIFIQUES
Diplôme d'études collégiales (technique architecture) ou Baccalauréat en génie;
5 à 8 ans d'expérience dans un poste similaire;
Bilingue (anglais et français).
Connaissance de Procore (un atout) ;
Le candidat doit également démontrer des habiletés marquées dans l'utilisation de Microsoft Office.
COMPÉTENCES GÉNÉRIQUES
Manifeste sa confiance envers les compétences d'un employé en lui déléguant la responsabilité d'une tâche ou d'un mandat et offre son soutien ainsi que les ressources nécessaires pour atteindre les objectifs.
Utilise une approche structurée, logique et cohérente afin de dégager des éléments significatifs d'une situation ou d'un problème.
Orientation vers les résultats :
Cherche en permanence à dépasser les objectifs fixés, figure constamment parmi les plus performants et n'hésite pas à mettre la pression sur lui-même ainsi que sur les autres pour obtenir de meilleurs résultats.
Sait négocier habilement dans les situations difficiles, que ce soit avec des groupes internes ou externes à l'entreprise et est capable de conclure un accord avec le minimum de remous. Parvient à obtenir des concessions sans nuire à la qualité des relations et est capable de se montrer tour à tour direct, dur s'il le faut et diplomate. Gagne rapidement la confiance de l'autre partie et sait intuitivement quand « c'est le moment ».
Sens des responsabilités :
Démontre un sentiment d'obligation et d'engagement face à l'organisation et fait preuve de persévérance dans la réalisation de ses mandats.
S'avère dynamique et optimiste, fait preuve d'entrain au travail et tolère la frustration.
Tolérance au stress (bonne gestion de la pression) :
Conserve le contrôle de ses émotions en situation stressante et maintient un rendement stable sous pression.
Communication interpersonnelle :
Fait preuve d'attention, d'écoute et de respect envers les autres, s'exprime d'une manière claire et précise, et sait adapter son mode de communication en fonction de son auditoire.
Communication organisationnelle :
Facilite la circulation de l'information dans l'organisation pour favoriser des rapports de travail positifs et productifs et fait preuve de stratégies dans la collecte et la coordination des renseignements.
*Le genre masculin a été utilisé pour alléger le texte.
Read more
---
Work environment




---
Equal Opportunity Employer
This employer is an equal opportunity employer committed to diversity and inclusion. We are pleased to consider all qualified applicants for employment without regard to race, color, religion, sex, sexual orientation, gender identity, national origin, age, disability, protected veterans status, Aboriginal/Native American status or any other legally-protected factors. Disability-related accommodations are available on request for candidates taking part in all aspects of the selection process.
---
Requirements
Level of education
College
Work experience (years)
6-9 years
Written languages
Fr : Advanced
En : Beginner
Spoken languages
Fr : Advanced
En : Beginner
Other Magil Construction's offers that may interest you