>
>
>
>

Auditeur interne principal
This recruiter is online.
This is your chance to shine!
Apply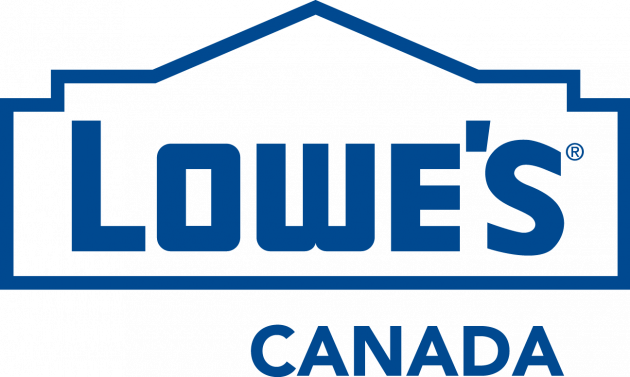 Auditeur interne principal
Internal reference No. AC-19-4046

Starting date

:

As soon as possible
Salary

:

To be discussed
Work schedule

:

-
Job status

:

-

Work shift

:

-
Chez Lowe's Canada, nous sommes à la recherche de plusieurs nouveaux joueurs afin de compléter notre équipe en pleine expansion à Boucherville.
En effet, l'ouverture de nouveaux postes, en plus de quelques promotions, nous amènera à combler dans les prochaines semaines 4 nouveaux postes en audit interne.
Si vous avez des connaissances en audit opérationnel, avez le goût de joindre une entreprise en pleine transformation, recherchez un employeur de choix, une grande équipe engagée et un environnement technologique en mouvement, nous sommes en mesure de vous offrir une carrière qui vous plongera au cœur de l'action.
NOTRE ENTREPRISE
Lowe's Canada, c'est une équipe de plus de 28 000 associés partout au pays qui démontrent chaque jour leur souci constant de bien servir les clients et leur engagement à faire une différence dans les communautés où nous sommes établis.
La grande famille Lowe's Canada exploite ou dessert plus de 600 magasins corporatifs et affiliés. Grâce à une offre de produits et services unique et à des formats complémentaires allant des quincailleries de quartier aux magasins de grande surface, nos enseignes Lowe's, RONA, Réno-Dépôt, Dick's Lumber, et Ace sont outillées pour répondre à tous les besoins des rénovateurs amateurs et professionnels de la construction.
Qu'attendez vous? Joignez vous à un leader canadien ayant son siège à Boucherville, au Québec, et faites ainsi partie de quelque chose de plus grand alors que nous élargissons nos horizons et découvrons tout un monde de possibilités!
LES DÉFIS QUI VOUS ATTENDENT
L'audit interne est une activité indépendante et objective qui donne à la direction de Lowe's et au Comité d'audit une assurance sur la suffisance et l'efficacité des contrôles internes, le respect des politiques et procédures ainsi que des lois et règlements. Le cadre de vérification de Lowe's est fondé sur les risques de l'entreprise. Le service contribue à l'atteinte des objectifs de la compagnie.
De façon plus concrète :
Planifier, coordonner et réaliser les mandats d'audit opérationnels qui lui sont confiés conformément aux procédures d'audit interne de Lowe's et aux normes de la profession;
Gérer de la relation avec le client (direction) en maintenant une communication ouverte tout au long du mandat d'audit et fournissant une expérience sans surprise.
Formuler des observations appropriées et proposer des recommandations à valeur ajoutées pour permettre aux gestionnaires de remédier aux faiblesses décelées en cours d'audit;
Préparer de rapports écrits formels à un niveau de qualité approprié et convenant à une audience telle que le Président ou Vice-Président;
Participer à des projets opérationnels en cours d'implantation à titre de ressource-conseil afin de s'assurer de la bonne gouvernance et gestion des risques du projet.
Participer à l'évaluation continue de risques et d'opportunités pouvant être l'objet de mandats;
Superviser le travail d'autres auditeurs et des ressources externes spécialisées
Appuyer l'équipe d'audit interne dans son développement en se tenant à jour au niveau des bonnes pratiques d'audit, des opportunités d'utilisation de l'analytique de données entre autres.
Job Requirements
CE QUE NOUS RECHERCHONS
Diplôme universitaire 1er cycle en administration des affaires (BAA), option comptabilité, contrôles ou formation équivalente;
Titre comptable reconnu, par exemple CPA ou CIA;
Expérience d'au moins 5 ans dans le domaine de l'audit interne ou externe ou tout autre secteur d'affaires pertinent;
Excellentes habiletés relationnelles et de communication;
Bilingue, français et anglais, parlé et écrit;
Connaissance et expérience dans le domaine du commerce de détail (un atout);
Démontrer un intérêt pour les nouvelles tendances en technologies, l'analytique de données et s'intéresser à l'aspect informatique de l'audit (un atout);
Être prêt à voyager à travers le Canada et les États-Unis (5% à 15%).
Work Conditions
LE SAVIEZ-VOUS?
Nous prenons plaisir à évoluer dans un environnement qui poursuit sa croissance et sa transformation. Chez nous, nous valorisons les solutions créatives en encourageant les individus à repousser leurs limites et à aimer où ils vivent.
Nous offrons un régime d'assurances flexibles, une contribution employeur à votre régime de retraite, les services d'une cafétéria avec menus du jour, un CPE et un centre de conditionnement physique à même nos bureaux de Boucherville.
Nous avons un stationnement à votre disposition et par-dessus tout, il vous sera possible de poser des questions à notre Président à tous les vendredis matin alors qu'il vient nous résumer les différentes priorités du moment.
L'emploi du masculin vise essentiellement à alléger le texte.
Nous remercions tous les candidats de leur intérêt, mais seules les personnes sélectionnées feront l'objet d'un suivi.
Level of education
undetermined
Work experience (years)
undetermined
Written languages
undetermined
Spoken languages
undetermined
Other Lowe's Canada's offers that may interest you