>
>
>
>

Dietitian / Nutritionist
This recruiter is online.
This is your chance to shine!
Apply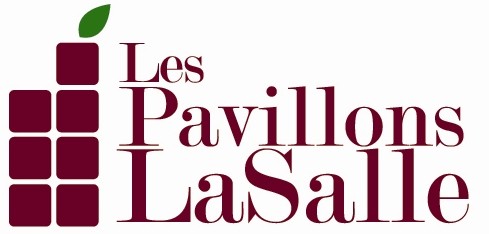 Starting date

:

As soon as possible
Number of positions available : 1
Salary

:

To be discussed
Work schedule

:

Full time

Job status

:

Permanent

Work shift

:

Day , Evening , Weekend
DYNAMIX

A high-end fitness club that aims to redefine proactive health. Our business model will disrupt the market with a philosophy that emphasizes a customer-focused approach as we offer a multitude of fully-integrated wellness services with our focus on improving the overall health of our members.
DYNAMIX is also a start-up health and wellness club with great advancement potential and competitive occupational benefits.
Our philosophy of providing all our members a fully-inclusive package of personalized small-group training, nutrition coaching and mindfulness sessions is unmatched in our industry. Strategically located on Jean-Talon at the gateway to the Town of Mount Royal, DYNAMIX's placement is highly advantageous. The club is surrounded by floor-to-ceiling windows with an open-concept design that breathe life into your work environment.
At DYNAMIX you will work within a multidisciplinary team for a company that is committed to your personal growth and professional development. Our facility houses a weight training area, a physiotherapy clinic, a salt water pool custom-made for circuit training, and an Endless Pool® for rehabilitation or performance training.
We're looking for an experienced candidate who's ready for a challenge, and the candidate will be open-minded and ready to disrupt the market
Responsibilities:
Create a nutrition department that will work in conjunction with fitness and mindfulness departments;
coordinate a variety of educational opportunities for DYNAMIX's members, to ultimately help them better understand the foods they see on their plates;
coach the Club's members through important yet sustainable changes in their eating and lifestyle choices;
follow-up with members on a monthly basis in order to assess their willingness to adapt, and consistency with new habits;
initiate a community-driven approach to Nutrition through organized trips to local markets or inviting chefs to come in for a 2-hour healthy cooking tutorial;
Other tasks related to the position may be requested.
Requirements:
University degree, majoring in food and nutrition;
Registered Dietitian in good-standing with l'Ordre professionnel des diététistes du Québec (OPDQ)
Relevant professional experience in nutrition education or counselling;
Experience working within a multi-disciplinary team;
Excellent computer skills, including knowledge of MS Office;
Commitment to customer satisfaction;
Strong counseling and influencing skills.
Bilingual – oral and written
Live an active style
An interest in sports nutrition
Passionate about teamwork
Level of education
University
Work experience (years)
undetermined
Written languages
Fr : Intermediate
En : Intermediate
Spoken languages
Fr : Intermediate
En : Intermediate
Other Les Pavillons LaSalle's offers that may interest you