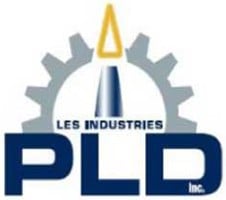 Journalier de production
Les Industries P.L.D.
3845, boul Talbot, Saguenay,QC
Salary

18.00 to 24.00 $ per hour according to experience

40.00 h - Full time

Permanent job

Day shift work

Published on

September 12th, 2022

3 positions to fill as soon as possible
Benefits
Company supplied uniform
Insurance
Medical and paramedical expenses coverage
Pension plan
Summer schedule
---
Description
Vous désirez travailler dans de

bonnes conditions travail et vous joindre à une belle équipe ?

Aucune expérience requise

Conditions : 40 heures / semaine et travail à l'année.
Avantages sociaux tel que les assurances collectives et cotisations sur le fond de pension.
Uniformes fournis.


Horaire d'été.




Assurance des frais médicaux et paramédicaux.



Nous avons besoin de vous !!!

Le travail consiste à:


Effectuer différente taches de production
Opérer des équipements de production,
Normes de travail de la CSST
Read more
---
Work environment




---
Requested skills
Dextérité manuelle
bonne forme physique
facilité à communiquer
facilité à apprendre
---
Equal Opportunity Employer
This employer is an equal opportunity employer committed to diversity and inclusion. We are pleased to consider all qualified applicants for employment without regard to race, color, religion, sex, sexual orientation, gender identity, national origin, age, disability, protected veterans status, Aboriginal/Native American status or any other legally-protected factors. Disability-related accommodations are available on request for candidates taking part in all aspects of the selection process.
---
Requirements
Work experience (years)
0-2 years
Other Les Industries P.L.D.'s offers that may interest you