>
>
>
>
Conducteur/conductrice scolaire nolisé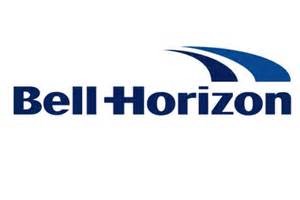 Conducteur/conductrice scolaire nolisé
Starting date :2018-04-01
Number of positions available : 2
Salary : To be discussed
Work schedule :

30 to 40 h

-

Part time

Job status :

Permanent

Work shift :

Day , Evening , Night , Weekend , On call
Le Groupe Bell-Horizon, chef de file dans le transport de personnes, est à la recherche de conducteurs scolaires nolisés souhaitant conduire notre clientèle effectuant des voyages pouvant durer plusieurs jours tant au Canada qu'aux États-Unis.
L'employé doit conduire les passagers selon l'itinéraire prévu tout en fournissant un service à la clientèle de qualité. Il doit accomplir son travail tout en effectuant les tâches requises par la Loi 430. De plus, il doit tenir l'autobus propre. Lorsqu'il a des réparations à faire, il doit aller dans un de nos points de service afin de faire les réparations nécessaires.
Pour ce faire, il est obligatoire d'avoir : un permis de conduire avec la classe 2 valide sans condition W, fournir un dossier de conduite, un certificat de vérification d'antécédents criminels et détenir une assurance pour effectuer des voyages à l'extérieur de la province.
Ponctualité, patience, courtoisie, entregent et débrouillardise sont nécessaires ainsi qu'un bon sens de l'orientation. Le conducteur doit être passionné par la conduite d'autobus et de voyages.
Langues parlées : français
                               Anglais fonctionnel
Langue écrite : Français
Joignez-vous à notre équipe!
Level of education
High school
Work experience (years)
0-2 years
Written languages
Fr : Intermediate
En : Beginner
Spoken languages
Fr : Advanced
En : Intermediate
Passionné de conduite d'autobus.
Aptitudes pour le service à la clientèle.
Attitudes et comportement professionnels.
Autonomie, dynamisme, entregent, honnêteté, polyvalence, sens de l'initiative, sens de l'organisationBon sens de repérage et d'orientation dans les différentes régions visitées.
Être titulaire d'un permis de conduire de classe 2 sans condition W; avoir un bon dossier de conduite et réussir une évaluation routière à la demande de l'employeur.
Habiletés pour la communication verbale.
Tolérance au stress.
Vigilance.
Company supplied uniform

Company supplied uniform

Insurance

Régime d'assurance collective après 120 jours travaillés

Insurance

Régime d'assurance collective après 120 jours travaillés

On-going training

On-going training
Equal Opportunity Employer
This employer is an equal opportunity employer committed to diversity and inclusion. We are pleased to consider all qualified applicants for employment without regard to race, color, religion, sex, sexual orientation, gender identity, national origin, age, disability, protected veterans status, Aboriginal/Native American status or any other legally-protected factors. Disability-related accommodations are available on request for candidates taking part in all aspects of the selection process.
Other Le Groupe Bell-Horizon inc.'s offers that may interest you