>
>
>
>
>

Directeur(trice) du restaurant
This recruiter is online.
This is your chance to shine!
Apply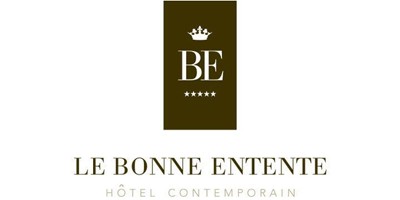 Directeur(trice) du restaurant
Internal reference No. 20190319-01

Starting date

:

As soon as possible
Salary

:

To be discussed
Work schedule

:

Full time

Job status

:

Permanent

Work shift

:

-
Le Bonne Entente, désire bonifier son équipe d'un directeur pour notre restaurant 4 diamants qui offre l'équilibre parfait entre tradition, confort moderne et service impeccable pour les gens d'affaires et les vacanciers. Accueillant notre clientèle dans un environnement luxueux aux tendances actuelles, depuis plus de 65 ans, notre mission est de lui offrir une multitude de services dépassant ses PROPRES attentes.
Descriptions du poste
En tant que directeur vous serez le véritable ambassadeur de nos restaurants. Vous exercerez une fonction stratégique en dirigeant les opérations journalières du MCL en étroite collaboration avec les maîtres d'hôtel et l'équipe culinaire supervisé par notre chef exécutif, Sébastien Laframboise, tout en ayant comme priorité le service client.
Dans le contexte actuel du milieu hôtelier qui est en constante évolution, nous recherchons un collègue passionné qui désire s'engager et s'impliquer au sein de notre équipe. Vous nous apporterez des idées innovantes dans le développement des restaurants, dirigerez et dynamiserez nos équipes de travail, ferez preuve de polyvalence et proactivité tout en maintenant la consolidation et le développement de la qualité et du service client.
Nous considérons que nos valeurs nous définissent et qu'elles sont le pilier de notre réussite. C'est pourquoi nous recherchons un candidat qui saura maintenir ces valeurs au sein de l'équipe administrative et par conséquent dans l'ensemble de l'équipe de travail de la restauration.
Vous êtes passionné, dynamique, intègre, engagé et vous avez le service client à cœur, vous êtes donc le candidat idéal pour l'équipe de Bonne Entente qui sera à l'écoute, ouvert d'esprit et en continuelle évolution pour dépasser les attentes du client.
Détenteur d'une expérience en restauration, vous êtes déterminés à relever des défis qui feront en sorte que le Bonne Entente deviendra « LA » référence au Québec et que le restaurant Monte Cristo sera le meilleur restaurant d'hôtel de la province, et ce, en partie, grâce à vous. Alors ne manquez pas la chance de joindre notre équipe !
Level of education
undetermined
Work experience (years)
undetermined
Written languages
undetermined
Spoken languages
undetermined
Other Le Bonne Entente's offers that may interest you