>
>
>
>
>

Auditeur de nuit temps-partiel
This recruiter is online.
This is your chance to shine!
Apply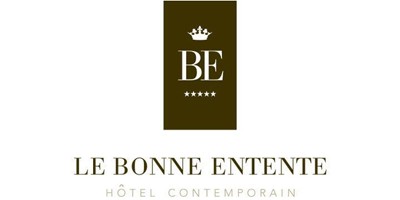 Auditeur de nuit temps-partiel
Internal reference No. 20170209-02

Starting date : As soon as possible
Salary : To be discussed
Work schedule :

Part time

Job status :

Permanent

Work shift :

-
Sous la supervision du chef de réception, le titulaire du poste vérifie les transactions effectuées au cours de la journée afin de balancer les comptes et de fermer les caisses, tout en assurant les tâches de préposé à la réception pendant la nuit.
Responsabilités :
Répondre aux appels téléphoniques en français et en anglais
Accueillir tous les clients qui viennent s'enregistrer et répondre à leurs questions
Effectuer leur enregistrement ou leur départ selon les standards de service cinq étoiles
Classifier les transactions commerciales effectuées au cours de la journée
Effectuer la copie de sauvegarde du serveur
Vérifier et corriger l'enregistrement des transactions et mettre à jour les notes des clients de l'hôtel
Balancer les comptes et fermer les caisses des différents points de vente et de la réception
Mettre à jour le registre de la clientèle
Faire imprimer le rapport de facturation
Faire imprimer les différents rapports pour le département de la comptabilité
Conditions de travail:
Horaire de travail de 15 à 20 heures/semaine, le vendredi et samedi, de 23h à 7h. Salaire de 17,69$/heure, une fois la formation complétée avec succès. Stationnement gratuit.
Compétences recherchées:
Bilinguisme
Formation en gestion hôtelière et/ou comptabilité
Apparence soignée
Aptitudes pour le service à la clientèle
Capacité à travailler de nuit
Habileté à travailler avec un système informatique
Être appliqué et méthodique dans l'exécution de ses tâches
Capacité à travailler sous pression
Aptitudes dans le domaine comptable
Connaissance de IQware un atout
Capacité à travailler selon les standards élevés d'un hôtel 5 étoiles, 4 diamants
Level of education
undetermined
Work experience (years)
undetermined
Written languages
undetermined
Spoken languages
undetermined
Other Le Bonne Entente's offers that may interest you