---
This recruiter is online.
This is your chance to shine!
Apply Now

Salary

To be discussed

32.00 h - Full time

Permanent job

Day , Evening

shift work

Published on

September 10th, 2021

1 position to fill as soon as possible
Sommaire du rôle :
Que diriez-vous de travailler dans un environnement qui a comme mission de promouvoir le plaisir d'offrir et d'enchanter les clients avec de délicieux produits de chocolat et crème glacée? Faites partie de notre équipe Laura Secord et soyez partenaire de notre succès.
Se rapportant au Gérant de boutique, le rôle de l'Assistant gérant est de supporter celui-ci dans l'administration des Opérations de la Boutique tout en maintenant la vision de la compagnie Laura Secord. À ce titre, il supporte le Gérant de boutique, et fait en sorte que l'équipe apporte un haut niveau de service à la clientèle pour atteindre les ventes, tout en aidant à maintenir le bon marchandisage et la présentation de la boutique.
Tâches Majeures:
Supporter le Gérant de boutique en apportant le coaching et la formation aux employés
Assister le Gérant dans les embauches, le recrutement, le coaching et les performances administratives.
Participe à la formation de nouveaux employés et des employés saisonniers
Travaille avec le Gérant de boutique pour planifier, exécuter et déléguer les tâches et responsabilités hebdomadaires
Maintien une communication claire, professionnelle avec l'équipe et l'administration
Marchandise pour maximiser les ventes.Met en œuvre et maintient les directives et standards de marchandisage
Se plie à la politique de la compagnie et les procédures afin d'assurer la satisfaction de la clientèle et pour atteindre les objectifs de la Boutique
Supporte le Gérant de boutique dans ses objectifs et nouvelles initiatives
Toutes autres tâches connexes
Read more
---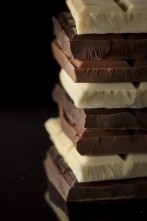 ---
Compétences Clés
Porté sur les ventes
Axé sur la clientèle
Meneur d'Équipe
Exploitation
Aptitudes d'organisation
Aptitudes de communication
Marchandisage
- Porte attention aux détails.
- Démontre de la fierté quant à l'apparence de la boutique
- Marchandiser afin d'optimiser les opportunités de ventes
Attributs
- Grande énergie et attitude positive
- Professionnel et mature
- Prend des initiatives
- Orienté sur les résultats
Éducation/Expérience
- minimum de  1 à 2 ans d'expérience de Ventes/Service à la Clientèle .
---
Equal Opportunity Employer
This employer is an equal opportunity employer committed to diversity and inclusion. We are pleased to consider all qualified applicants for employment without regard to race, color, religion, sex, sexual orientation, gender identity, national origin, age, disability, protected veterans status, Aboriginal/Native American status or any other legally-protected factors. Disability-related accommodations are available on request for candidates taking part in all aspects of the selection process.
---
Level of education
High school
Work experience (years)
0-2 years
Written languages
Fr : Intermediate
En : Beginner
Spoken languages
Fr : Intermediate
En : Beginner
Internal reference No. LS #284
Other Laura Secord's offers that may interest you
---