>
>
>
>
>

Welding Machine Operator
This recruiter is online.
This is your chance to shine!
Apply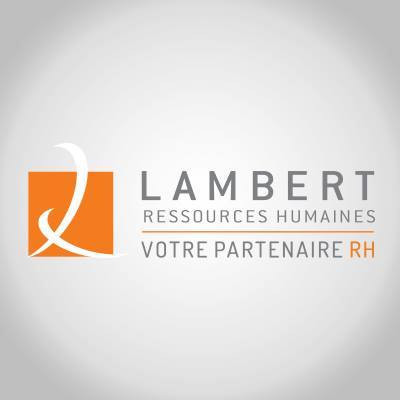 Internal reference No. SM20350

Starting date

:

As soon as possible
Number of positions available : 1
Salary

:

13.52 to 14.52 $

per hour according to experience
Work schedule

:

40.00 h

-

Full time

Job status

:

Contract

Work shift

:

Evening
Notre client, l'une des 300 plus grandes PME du Québec, spécialisée dans la conception et la fabrication d'une vaste gamme de produits métalliques, est à la recherche d'un(e) opérateur/opératrice de robot soudeur.

Cette entreprise à la fine pointe de la technologie, compte plus de 130 employés et valorise l'innovation, l'esprit d'équipe et le respect.
Tu as le souci du travail bien fait et tu souhaites débuter ta carrière avec des équipements et une technologie de pointe? Cette offre est pour toi!
VOTRE RÔLE:
Relevant directement du superviseur de production, la personne en poste aura comme principales responsabilités :
Effectuer la production des pièces;
S'assurer que les produits respectent les standards de fabrication;
Nettoyer les produits soudés;
Trier les pièces pour réparation;
Emballer les pièces;
Entrer des données dans le système informatique;
Faire un suivi de l'inventaire;
S'assurer de la propreté des outils et équipements;
Respecter les procédures et les normes de qualité de l'entreprise;
Respecter les règles de sécurité;
Garder son espace de travail propre et sécuritaire;
Toutes autres tâches connexes.
Poste Temporaire avec possibilité de permanence.
Level of education
High school
Work experience (years)
0-2 years
Written languages
Fr : Intermediate
Spoken languages
Fr : Intermediate
Niveau d'études : DEP en soudage ou toute autre combinaison d'expérience jugée équivalente.
Années d'expérience reliées à l'emploi : 1-2 années d'expérience.
Connaître le procédé de soudure;
Avoir une bonne forme physique (lever de lourdes charges de 30 livres et plus)
Être habile manuellement;
Ëtre méthodique et aimer l'ordre;
Avoir le souci du détail;
Avoir une connaissance des outils de mesure;
Aimer travailler en équipe et être responsable.
Equal Opportunity Employer
This employer is an equal opportunity employer committed to diversity and inclusion. We are pleased to consider all qualified applicants for employment without regard to race, color, religion, sex, sexual orientation, gender identity, national origin, age, disability, protected veterans status, Aboriginal/Native American status or any other legally-protected factors. Disability-related accommodations are available on request for candidates taking part in all aspects of the selection process.
Other Lambert Ressources humaines's offers that may interest you