>
>
>
>

Coordonnateur, matériel d'emballage imprimé
This recruiter is online.
This is your chance to shine!
Apply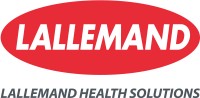 Coordonnateur, matériel d'emballage imprimé
Internal reference No. H-1923

Starting date

:

As soon as possible
Number of positions available : 1
Salary

:

To be discussed
Work schedule

:

37.50 h

-

Full time

Job status

:

Permanent

Work shift

:

Day
Raison d'être
Relevant du Gestionnaire, sous-traitance - Amériques, le coordonnateur, matériel d'emballage imprimé devra principalement assurer la prise en charge du processus de révision des articles de conditionnement imprimés comprenant entre autres l'évaluation des conceptions graphiques du client, le suivi des révisions et des épreuves ainsi que la création du cahier des charges. Il assure également le lien entre les imprimeurs ou sous-traitants et les équipes internes et commerciales.
Responsabilités
Créer et tenir à jour la base de données techniques pour l'ensemble des emballages imprimés;
Évaluer d'un point de vue technique les conceptions graphiques fournies par les clients ou selon les besoins internes;
Coordonner la révision des conceptions graphiques par les différentes équipes (affaires règlementaires, affaires scientifiques, assurance-qualité, production, etc.) et faire le suivi des modifications demandées;
Coordonner la préparation des bons à tirer et cromalins avec les imprimeurs/sous-traitants;
Coordonner l'approbation des bons à tirer et cromalins par les clients;
Gérer les épreuves finales;
S'assurer que les aspects documentaires sont en place et approuvés et que les emballages sont disponibles dans les délais impartis;
Renseigner les cahiers des charges reprenant les spécifications techniques des articles imprimés;
Répondre aux questions techniques des commerciaux et des clients;
Collaborer avec les différents départements (production, qualité, marketing, affaires scientifiques et affaires réglementaires, etc.);
Mettre à jour les outils de partage d'information;
Contribuer à l'amélioration des produits, concepts ou procédés existants;
Participer à différents projets spéciaux.
Exigences du poste
Détenir un diplôme collégial en technique de l'impression ou équivalent;
Posséder une expérience technique dans l'industrie de l'impression serait un atout;
Habileté de communication écrite et orale tant en français qu'en anglais;
Excellentes aptitudes informatiques (Word, Excel, PowerPoint) et connaissances des logiciels de graphisme;
Souci du détail et de la précision, sens de l'observation et rigueur;
Autonomie et sens de l'organisation;
Capacité à travailler sous pression tout en gérant de multiples priorités, projets et délais;
Capacité à travailler en équipe et en mode projet.
Conditions d'emploi
Lieu de travail: Mirabel, Québec (Canada);
Horaire de 37,5 heures du lundi au vendredi de jour;
Salaire selon l'expérience;
Programme d'assurance collective et régime de retraite agréé;
Doit être disponible à se déplacer à Mirabel et Montréal;
Level of education
College
Work experience (years)
0-2 years
Written languages
Fr : Advanced
En : Advanced
Spoken languages
Fr : Advanced
En : Advanced
Employee assistance program
Employee assistance program
Medical and paramedical expenses coverage
Medical and paramedical expenses coverage
Social activities organized by the company
Social activities organized by the company
Other Lallemand Solutions Santé's offers that may interest you