>
>
>
>
Conseiller aux ventes ski alpin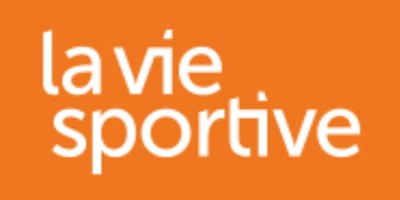 Conseiller aux ventes ski alpin
Starting date : As soon as possible
Number of positions available : 1
Salary : To be discussed
Work schedule :

30 to 40 h

-

Full time

Job status :

Permanent

Work shift :

Day , Evening , Weekend
Sous la supervision du coordonnateur de département, le conseiller à la vente donne le conseil et effectue la vente des produits offerts dans son département et dans l'ensemble du magasin. Il offre un excellent service à la clientèle en accueillant le client et en lui donnant l'information nécessaire concernant les produits. Le conseiller à la vente est responsable de satisfaire les clients de manière professionnelle et courtoise en respectant les normes établies et les objectifs de vente de l'entreprise. Il participe à certaines tâches concernant la mise en place de la marchandise, l'entreposage et la propreté du magasin. Ponctuellement, il est amené à collaborer à d'autres départements ou à certains événements spéciaux.
Level of education
High school
Work experience (years)
3-5 years
Written languages
Fr : Intermediate
En : Intermediate
Spoken languages
Fr : Advanced
En : Intermediate
Minimum de 2 année d'expérience dans un poste de conseiller à la vente dans le commerce de détail d'équipement de ski ;
Doit avoir une excellente connaissance technique des produits se rapportant à son ou ses départements ;
Connaissance dans le domaine du sport et pratique de son domaine de spécialité ;
Connaissance des outils et logiciels de traitement de l'information ;
Bonne maîtrise de la langue française et connaissance de la langue anglaise parlée (un atout).

Qualités recherchées :

Aptitude et intérêt à offrir un service à la clientèle de qualité ;
Aptitude et intérêt pour la vente, capacité à gérer plusieurs clients en période d'achalandage ;
Autonomie et initiative ;
Fiabilité et sens des responsabilités ;
Entregent et sens politique développés.
Company discounts

Company discounts

Dental insurance

Dental insurance

Employee assistance program

Employee assistance program

Free parking

Free parking

Insurance

Insurance

Public transportation nearby

Public transportation nearby
Equal Opportunity Employer
This employer is an equal opportunity employer committed to diversity and inclusion. We are pleased to consider all qualified applicants for employment without regard to race, color, religion, sex, sexual orientation, gender identity, national origin, age, disability, protected veterans status, Aboriginal/Native American status or any other legally-protected factors. Disability-related accommodations are available on request for candidates taking part in all aspects of the selection process.
Other La Vie Sportive's offers that may interest you