>
>
>
>

Technicien(ne) en soutien applicatif
This recruiter is online.
This is your chance to shine!
Apply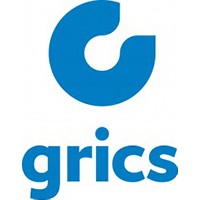 Technicien(ne) en soutien applicatif
Internal reference No. 267-028

Starting date

:

As soon as possible
Number of positions available : 1
Salary

:

22.74 to 34.70 $

per hour according to experience
Work schedule

:

35 h

-

Full time

Job status

:

Permanent

Work shift

:

Day
Principales responsabilités
Relevant de la direction du Service centre contact client, dans un environnement syndiqué, le/la technicien(e) aura principalement comme mandat à soutenir et à régler les problématiques logicielles de notre clientèle des 72 commissions scolaires du Québec.
Offrir un

soutien fonctionnel à la clientèle sur les modules de gestion administratif, principalement dans le logiciel Taxation, facturation et perception (TFP) ;
Gérer les appels et les courriels afin de répondre aux besoins et aux problématiques de niveau 2 et 3 de notre clientèle et recueillir toutes les informations permettant de bien cerner la demande ou le problème rapporté ;
Participer aux tests et à la rédaction de la documentation et des communiqués pour la livraison des mises à jour du logiciel TFP;
Interagir avec la clientèle en utilisant le site d'échange collaboratif prévu à cet effet ;
Échanger avec ses collègues et contribue à l'amélioration continue ;
Répondre à des questions sur certains aspects techniques ;
Traiter les demandes reçues de la clientèle en respectant les pratiques et les standards établis;
Réaliser, au besoin, certaines tâches en dehors des heures normales de travail de la GRICS ;
Effectuer toutes autres tâches connexes au poste.
Level of education
College
Work experience (years)
0-2 years
Written languages
Fr : Advanced
En : Intermediate
Spoken languages
Fr : Advanced
En : Intermediate
Profil recherché : 
Vous êtes détenteur d'un diplôme d'études collégiales (DEC) ;

Vous cumulez une expérience pertinente en soutien téléphonique ou dans un centre d'appel ;

Vous avez une bonne maîtrise de Office 365 et, en atout, vous avez une connaissance des bases de données SQL et d'un système de billetterie ;

Vous êtes un excellent communicateur, vous maîtrisez le français autant à l'oral qu'à l'écrit et vous avez une connaissance fonctionnelle de l'anglais autant à l'oral qu'à l'écrit ;

Vous êtes un joueur d'équipe qui a à cœur la collaboration et vous êtes reconnu pour votre service à la clientèle hors pair, votre autonomie ainsi que pour votre proactivité.
Employee assistance program
Employee assistance program
Insurance
Invalidité court et long terme
Médicaments
Vie
Insurance
Invalidité court et long terme
Médicaments
Vie
On-going training
Formation offerte afin de favoriser le développement des compétences de nos employés
On-going training
Formation offerte afin de favoriser le développement des compétences de nos employés
Pension plan
Prestation Déterminé
Pension plan
Prestation Déterminé
Reimbursement of tuition fees
Selon la procédure de l'entreprise à la réussite du cours
Reimbursement of tuition fees
Selon la procédure de l'entreprise à la réussite du cours
Social activities organized by the company
Activités sociales organisées par l'équipe CLUSO :Démontrer notre reconnaissance envers nos employés, party de noël, dépouillement d'arbre de noël, 5 à 7, sorties/activités extérieures
Social activities organized by the company
Activités sociales organisées par l'équipe CLUSO :Démontrer notre reconnaissance envers nos employés, party de noël, dépouillement d'arbre de noël, 5 à 7, sorties/activités extérieures
Summer schedule
Possibilité de prendre une demi-journée sous certaines conditions ( selon la convention collective)
Summer schedule
Possibilité de prendre une demi-journée sous certaines conditions ( selon la convention collective)
Vacation
20 jours après 1 an de service continu

Fermeture de l'entreprise durant la période des fêtes
Vacation
20 jours après 1 an de service continu

Fermeture de l'entreprise durant la période des fêtes
Other La GRICS's offers that may interest you