>
>
>
>

Conseiller(ère) en formation | Paie et GRH
This recruiter is online.
This is your chance to shine!
Apply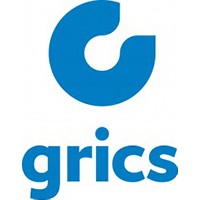 Conseiller(ère) en formation | Paie et GRH
Internal reference No. # 108-027

Starting date

:

As soon as possible
Number of positions available : 1
Salary

:

28.49 to 45.58 $

per hour according to experience
Work schedule

:

35.00 h

-

Full time

Job status

:

Permanent

Work shift

:

Day
Principales responsabilités
Nous sommes à la recherche d'un(e) candidat(e) qui offrira des services de formation, de consultation et de soutien sur le système de Paie et GRH chez notre clientèle.
Relevant de la direction du Service des projets d'implantation et de formation, le/la conseiller(ère) en formation aura principalement comme mandat de :
Analyser les besoins spécifiques du client, recueillir les renseignements, identifier les sources potentielles de difficultés et faire des recommandations en vue d'apporter des solutions;
Participer à l'élaboration, appliquer et s'assurer du respect des normes relatives au secteur;
Préparer et animer des activités de formation, à distance ou en présentiel;
Effectuer le soutien téléphonique de base et de plus grande complexité sur les aspects fonctionnels et techniques;
Participer aux tests d'acceptation et à la rédaction de documentation;
Agir en tant qu'expert fonctionnel auprès des autres intervenants;
Échanger avec ses collègues et contribuer à l'amélioration continue du produit et des services;
Effectuer toutes autres tâches connexes selon les besoins du service.
Level of education
University
Work experience (years)
undetermined
Written languages
Fr : Advanced
En : Advanced
Spoken languages
Fr : Advanced
En : Advanced
Profil recherché
Vous êtes détenteur d'un diplôme universitaire en administration ou en informatique. Toute formation dans une discipline appropriée jumelée à de l'expérience pertinente sera considérée;

Vous cumulez au moins 2 ans d'expérience en formation de systèmes de gestion et vous avez de l'expérience ou des connaissances du domaine de la paie;

Vous maîtrisez parfaitement la Suite MS Office;

Excellent communicateur, vous maîtrisez le français et l'anglais autant à l'oral qu'à l'écrit;

Joueur d'équipe qui a à cœur la collaboration et vous êtes reconnu pour votre sens client hors pair, votre autonomie ainsi que pour votre proactivité;

Vous êtes aptes à travailler sur plusieurs dossiers simultanément et à rendre les livrables dans les délais;

Vous êtes disponible pour effectuer des déplacements fréquents dans le cadre de votre travail et vous possédez un permis de conduire valide (classe 5).
Ce poste requiert des déplacements fréquents dans la province de Québec.
Employee assistance program
Employee assistance program
Insurance
Invalidité court et long terme
Médicaments
Vie
Insurance
Invalidité court et long terme
Médicaments
Vie
On-going training
Formation offerte afin de favoriser le développement des compétences de nos employés
On-going training
Formation offerte afin de favoriser le développement des compétences de nos employés
Pension plan
Prestation Déterminé
Pension plan
Prestation Déterminé
Reimbursement of tuition fees
Selon la procédure de l'entreprise à la réussite du cours
Reimbursement of tuition fees
Selon la procédure de l'entreprise à la réussite du cours
Social activities organized by the company
Activités sociales organisées par l'équipe CLUSO :Démontrer notre reconnaissance envers nos employés, party de noël, dépouillement d'arbre de noël, 5 à 7, sorties/activités extérieures
Social activities organized by the company
Activités sociales organisées par l'équipe CLUSO :Démontrer notre reconnaissance envers nos employés, party de noël, dépouillement d'arbre de noël, 5 à 7, sorties/activités extérieures
Summer schedule
Possibilité de prendre une demi-journée sous certaines conditions ( selon la convention collective)
Summer schedule
Possibilité de prendre une demi-journée sous certaines conditions ( selon la convention collective)
Vacation
20 jours après 1 an de service continu

Fermeture de l'entreprise durant la période des fêtes
Vacation
20 jours après 1 an de service continu

Fermeture de l'entreprise durant la période des fêtes
Other La GRICS's offers that may interest you