>
>
>
>
>

Conseiller(ère) à l'utilisation des technologies éducatives | CVE
This recruiter is online.
This is your chance to shine!
Apply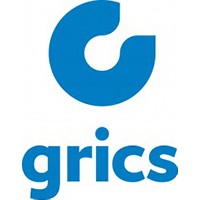 Conseiller(ère) à l'utilisation des technologies éducatives | CVE
Internal reference No. 123-891

Starting date : As soon as possible
Number of positions available : 1
Salary :

42391.00 to 80368.00 $

per year according to experience
Work schedule :

35.00 h

-

Full time

Job status :

Permanent

Work shift :

Day
Concours# 123-891
1 poste, permanent – 35h/semaine – Syndiqué
Salaire:42 391 $ à 80 368 $, selon l'expérience
Appellation interne: Spécialiste en science de l'éducation
Lieu de travail: Montréal, Québec
Principales responsabilités
Relevant de la direction des Services aux produits scolaires et technologies de l'éducation, sous la responsabilité de la directrice adjointe, vous aurez comme mandat principal d'utiliser des technologies à des fins éducatives, particulièrement en ce qui concerne la Collection de vidéos éducatives(https://cve.grics.ca/fr) afin d'actualiser son mandat d'offrir aux établissements d'enseignement des documents audiovisuels de qualité, reliés de près aux programmes de formation de l'école québécoise.
Dans votre rôle, vous serez aussi appelé à :
Contribuer au rayonnement de La Collection et en assurer une utilisation de plus en plus élargie dans les organismes scolaires francophones et anglophones;
Participer et animer aux activités de formation ou de promotion en agissant comme animateur et représentant dans des ateliers, colloques ou congrès destinés à la clientèle enseignante;
Développer des contenus éducatifs destinés à la clientèle enseignante et gérer une équipe de pigiste
Participer au plan de communication (infolettre mensuelle, médias sociaux, etc.) pour promouvoir ses contenus;
Assurer une veille technopédagogique sur les tendances numériques en éducation ;
Participer aux acquisitions des vidéos en effectuant la recherche de contenus et assurer une veille sur les nouveaux produits disponibles ;
Collaborer, selon les priorités établies, aux autres dossiers de la direction au regard de l'utilisation des technologies à des fins éducatives.
Level of education
University
Work experience (years)
undetermined
Written languages
Fr : Advanced
En : Advanced
Spoken languages
Fr : Advanced
En : Advanced
Profil recherché
Vous détenez un diplôme universitaire de premier cycle en sciences de l'éducation. Toute formation dans une discipline appropriée jumelée à de l'expérience pertinente sera considérée;
Vous avez de bonnes connaissances des modèles d'utilisation des TIC à des fins éducatives;
Vous avez une très bonne maîtrise des programmes d'études, de la progression des apprentissages à l'éducation préscolaire et à l'enseignement primaire et secondaire;
Vous avez une expérience pertinente dans le développement de services à caractère pédagogique;
Vos connaissances en interprétation du droit d'auteur pour l'utilisation des ressources éducatives en classe et en ressources éducatives libres représentent un atout;
Vous avez une bonne capacité à rédiger des textes rapidement avec une maîtrise du français et de l'anglais autant à l'oral qu'à l'écrit;
Votre maîtrise d'Office 365 représente un atout;
Votre avez une grande capacité à vous adapter et à gérer le changement et on vous reconnait pour votre empathie, votre vitesse d'apprentissage et pour votre esprit d'analyse et de synthèse;
Joueur d'équipe qui a à cœur la collaboration et vous êtes reconnus pour votre sens client hors pair, pour votre autonomie ainsi que pour votre proactivité;
Vous êtes apte à travailler sur plusieurs dossiers simultanément et à rendre les livrables dans les délais;
Vous êtes disponible pour effectuer des déplacements dans le cadre de votre travail et vous avez un permis de conduire valide (classe 5).

Ce poste requiert des déplacements occasionnels dans la province de Québec.
Cafeteria

Cafeteria

Employee assistance program

Employee assistance program

Insurance

Invalidité court et long terme
Médicaments
Vie

Insurance

Invalidité court et long terme
Médicaments
Vie

LifeWorks program

LifeWorks program

On-going training

Formation offerte afin de favoriser le développement des compétences de nos employés

On-going training

Formation offerte afin de favoriser le développement des compétences de nos employés

Paid sick leave

Paid sick leave

Pension plan

Prestation Déterminé

Pension plan

Prestation Déterminé

Reimbursement of tuition fees

Selon la procédure de l'entreprise à la réussite du cours

Reimbursement of tuition fees

Selon la procédure de l'entreprise à la réussite du cours

Social activities organized by the company

Activités sociales organisées par l'équipe CLUSO :Démontrer notre reconnaissance envers nos employés, party de noël, dépouillement d'arbre de noël, 5 à 7, sorties/activités extérieures

Social activities organized by the company

Activités sociales organisées par l'équipe CLUSO :Démontrer notre reconnaissance envers nos employés, party de noël, dépouillement d'arbre de noël, 5 à 7, sorties/activités extérieures

Summer schedule

Possibilité de prendre une demi-journée sous certaines conditions ( selon la convention collective)

Summer schedule

Possibilité de prendre une demi-journée sous certaines conditions ( selon la convention collective)

Vacation

20 jours après 1 an de service continu

Fermeture de l'entreprise durant la période des fêtes

Vacation

20 jours après 1 an de service continu

Fermeture de l'entreprise durant la période des fêtes
Other La GRICS's offers that may interest you