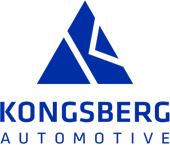 Benefits
Air conditioning
Dental insurance
Employee assistance program
Employee referral bonus
Insurance
Excellent programme d'assurances collectives.
Life insurance
Long-term disability insurance
Paid leave
Nous offrons 4 congés payés pour les employés payés au taux horaire.
Paramedic services
Short-term disability insurance
Travel insurance
Years of service recognition
---
Description
Notre usine de Shawinigan qui produit des harnais électrique pour diférents types de véhicules à besoin de journalier de production pour combler des quarts de jour et de soir.


Description générale :
Sous la supervision du contremaître, l'opérateur a pour fonction d'effectuer des tâches diversifiées et plus ou moins simples sur des lots.
Fonctions spécifiques :
Préparer son poste de travail : les matières premières et l'équipement à l'aide des instructions de travail;
À partir des instructions de travail et/ou plan simple, effectuer les opérations;
Fabriquer un produit conforme aux instructions de travail pour l'étape en cours;
Doit signaler toute défectuosité ou anomalie du produit, des matières premières, de l'équipement ou autre à son contremaître
Informer son chef d'équipe de tout inventaire de pièces en souffrance;
Utiliser adéquatement la machinerie ou outillage selon les manuels d'opération en vigueur
Faire la manutention du matériel avec l'équipement approprié au besoin;
Effectuer les contrôles et essais ;
Tout autres tâches connexes
Exigences :
Autonomie,
Bonne dextérité manuelle et acuité visuelle;
Bonne rapidité d'exécution.
Débrouillardise, esprit d'analyse
Capacité à travailler sous pression
Savoir différencier les couleurs
Prime:
soir : 2 $
Nuit: 3 $

Salaire horaire d'entré 18$




Read more
---
Work environment




---
Equal Opportunity Employer
This employer is an equal opportunity employer committed to diversity and inclusion. We are pleased to consider all qualified applicants for employment without regard to race, color, religion, sex, sexual orientation, gender identity, national origin, age, disability, protected veterans status, Aboriginal/Native American status or any other legally-protected factors. Disability-related accommodations are available on request for candidates taking part in all aspects of the selection process.
---
Requirements
Level of education
High school
Work experience (years)
0-2 years
Written languages
Fr : Beginner
Spoken languages
Fr : Beginner
Other Kongsberg Automotive Inc.'s offers that may interest you