>
>
>
>

Field Service Specialist - Remote Bilingual English/French
This recruiter is online.
This is your chance to shine!
Apply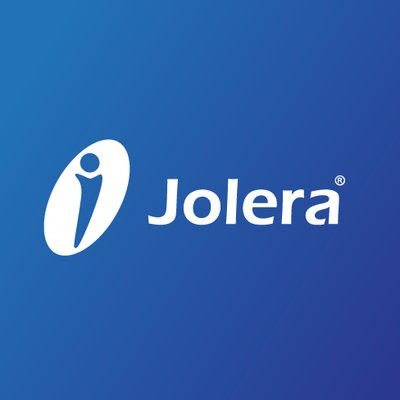 Field Service Specialist - Remote Bilingual English/French
Starting date

:

As soon as possible
Number of positions available : 1
Salary

:

To be discussed
Work schedule

:

Full time

Job status

:

-

Work shift

:

Day , Evening , Night , Weekend , On call , Work shift
Jolera Inc. is a multinational technology hybrid aggregate service provider (HASP) focused on delivering IT solutions As-a-Service for its customers and channel partners. We are Canadian based with more than 18 years of experience in the industry.
We know that IT solutions require more than just technology – they need skilled people behind them. That is why we assembled a great team of experts who are committed to finding the best solutions for your needs. Our people are focused, client driven and passionate about connecting users with technology.
Level of education
College
Work experience (years)
3-5 years
Written languages
Fr : Advanced
En : Advanced
Spoken languages
Fr : Advanced
En : Advanced
Receive and respond to service requests remotely for assistance via telephone and email in accordance with each client's Service Level Agreement (SLA).
Provide remote service assistance through the use of various web-based remote support tools when necessary.
Process service tickets and assign to appropriate Jolera onsite technicians, or customer-specific internal service resources, as necessary.
Maintain service ticket ownership throughout the life of the support incident.
Escalate high profile issues to the Service Desk Manager for appropriate handling and routing.
Actively monitor all customer systems and services and respond to device-down scenarios.
Develop knowledge of multiple systems and processes in order to troubleshoot problems.
Perform server updates and reboots during customer-designated service windows.
React to onsite outage scenarios as necessary or as assigned by the Service Desk Manager.
Monitor, record and troubleshoot customer backup status if necessary.
Work rotating shifts as scheduled by the Service Desk Manager.
Follow all other processes and quality standards as assigned by the Service Desk Manager.
General Requirements 
College diploma or equivalent experience.
3‐5 years of previous support experience working in a technology / systems department directly supporting customers.
French language technical communication competency is an asset.
Current industry‐relevant certifications (Microsoft, Cisco, VMware, Citrix, Red Hat, etc.) would be an asset.
Strong knowledge of (and ability to troubleshoot issues related to) Operating System, DLL, Antivirus, Malware, Spyware, Software Installs, Active Directory, Printers, SCCM, Mobile Device activation, etc. (3-5 years of experience)
Expert Level Mac (OSx) End User Support Experience
Strong knowledge of Apple Macintosh computing for business (OS X, Open Directory, integration to Active Directory, JAMF, AppleScript, Apple Remote Desktop (ARD), Fusion, etc.) (3-5 years of experience)
Strong knowledge of common client‐side productivity application suites (Microsoft Office Suite, Outlook‐Exchange environments, Adobe Acrobat, Adobe Creative Suite, etc.) (3-5 years of experience)
Basic working knowledge of Linux and Unix would be a strong asset (1-2 years of experience)
Basic working knowledge of server‐side applications and technologies, including (but not limited to) Exchange Server, WSUS, Hyper‐V, VMware vSphere, Citrix Xenserver, etc. (1-2 years of experience)
Basic working knowledge of pro‐consumer computer hardware and software interaction (Application / OS threading, memory swapping, disk storage subsystems, etc.) (1-2 years of experience)
Strong written and communication skills; strong interpersonal skills.
Strong organizational and planning skills.
Ability to assume responsibility for multiple concurrent issues, applying appropriate prioritization
** We must receive all candidate submissions in English
General Competencies
Strong overall communication skills and can make a significant contribution to Jolera's success.
Ability to provide generalized end‐user training.
Ability to communicate technical concepts and issues to non‐technical individuals.
Demonstrated technical learning and understanding competency.
* Must receive all applications in English
Employee assistance program
Employee assistance program
Social activities organized by the company
Social activities organized by the company
Equal Opportunity Employer
This employer is an equal opportunity employer committed to diversity and inclusion. We are pleased to consider all qualified applicants for employment without regard to race, color, religion, sex, sexual orientation, gender identity, national origin, age, disability, protected veterans status, Aboriginal/Native American status or any other legally-protected factors. Disability-related accommodations are available on request for candidates taking part in all aspects of the selection process.
Other Jolera Inc.'s offers that may interest you