>
>
>
>

Technologue en architecture, senior
This recruiter is online.
This is your chance to shine!
Apply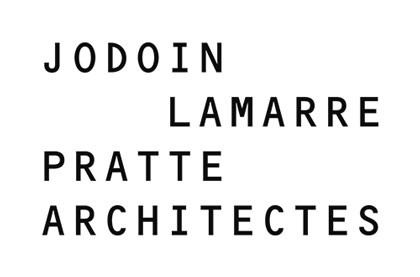 Technologue en architecture, senior
Starting date

:

As soon as possible
Number of positions available : 1
Salary

:

To be discussed
Work schedule

:

35.00 h

-

Full time

Job status

:

Permanent

Work shift

:

Day
Jodoin Lamarre Pratte architectes est à la recherche d'un technologue en architecture senior pour se joindre à son équipe où rigueur, créativité et travail d'équipe sont valorisés.

Les tâches et responsabilités du poste


Exécuter des relevés et les mettre en plan
Développer les plans préliminaires, et plans et devis définitifs de projets de nature et d'envergure diversifiées
Travailler en étroite collaboration avec le chargé de projet
Produire des dessins d'exécution et des détails de construction
Les principaux avantages que nous vous offrons


Salaire établi à l'entrevue en fonction de l'expérience du candidat
Programme d'assurance collective avantageux
Plan annuel de formation continue offert aux employés
Remboursement à 50% de l'abonnement à un centre de conditionnement physique
Plusieurs activités sociales tout au long de l'année
Possibilité d'horaire flexible avec vendredis après-midi de congé
Horaire de travail de minimum 35h/semaine
Veuillez prendre note que le lieu de travail peut être localisé en bureau de projets à l'extérieur du siège social. Seuls les candidats retenus pour une entrevue sont contactés. Le masculin a été utilisé uniquement afin d'alléger le texte.
Level of education
College
Work experience (years)
10+ years
Written languages
Fr : Intermediate
En : Intermediate
Spoken languages
Fr : Intermediate
En : Intermediate
Compétences recherchées et exigences
Posséder un minimum de 10 années d'expérience en architecture (réalisation de projets publics dans le domaine institutionnel et du transport un atout)
Détenir un diplôme d'études collégiales en Technologie de l'architecture (DEC)
Attitude positive axée sur la recherche de solutions
Aptitudes à travailler en équipe
Polyvalence et autonomie
Sens des responsabilités et capacités en communication
Maîtrise d'AutoCAD
Connaissance du logiciel Revit® (atout)
Maîtrise de la suite Microsoft Office
Maîtrise de la langue française écrite et parlée, anglais un atout
On-going training
Plan annuel de formations continues offertes aux employés et paiement de la cotisation à l'OAQ
On-going training
Plan annuel de formations continues offertes aux employés et paiement de la cotisation à l'OAQ
Public transportation nearby
Public transportation nearby
Registered retirement savings plan
Registered retirement savings plan
Reimbursement for kilometres travelled
Reimbursement for kilometres travelled
Reimbursement of training and development activities
Reimbursement of training and development activities
Social activities organized by the company
Social activities organized by the company
Other Jodoin Lamarre Pratte architectes's offers that may interest you