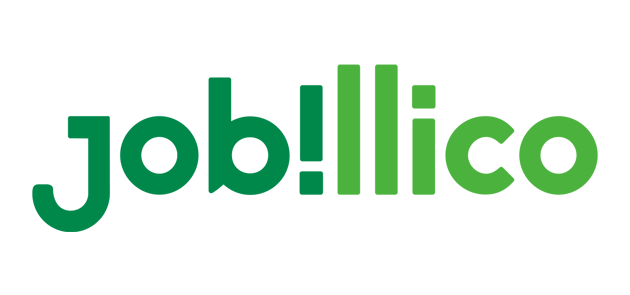 Benefits
Commitment to work-life balance
Chez Jobillico, le bonheur de nos employés dans leur vie personnelle est aussi important que leur bonheur au travail. Nous offrons ainsi à chacun d'eux la possibilité de profiter d'un horaire flexible qui leur permet de mieux équilibrer leur quotidien, selon leurs besoins.
Employee assistance program
Employee referral bonus
Insurance
Upon hiring, new members on our team benefit from a group insurance plan covering drugs, medical and paramedical expenses, dental care and the services of many health professionals. They also benefit from life insurance, travel insurance, and short and long-term disability insurance.Oh yeah, and it's 100% employer-paid!
LifeWorks program
Lifestyle program of 325$ per year 
On-going training
We really believe in investing in our employees' growth so they develop better skills and find their work fulfilling. 
Paid leave
We get 5 paid personal days per year, either for illness or for any other personal reason.
Performance bonuses
Our Sales, Business Development and Customer Service staff members can earn attractive performance-based bonuses when reaching their targets. 
Public transportation nearby
Our location is close to many bus routes (800, 801, etc.).
Registered retirement savings plan
Contributions de l'employeur à 50% jusqu'à concurrence de 3000$ par année et 6% du salaire de base.
Social activities organized by the company
Whether it's Happy Hour, the birthday of an employee, a team-building breakfast, Halloween or Christmas - we just love to celebrate at Jobillico. That's how we roll!
Stock option plan
Éligibilité après 6 mois de service continu
Telework
Nous sommes présentement 100% en télétravail. 
Vacation
3 weeks of vacation upon hiring! Additional weeks are added according to seniority.
---
Description
Jobillico regroupe actuellement des milliers de clients et se démarque par son approche de vente et son service à la clientèle. C'est pourquoi, nous recherchons présentement des candidats désirant faire carrière en vente et évoluer vers des perspectives motivantes et payantes !

Ce qu'on t'offre :

Une formation solide en vente;
Une clientèle intéressante composée de chefs d'entreprise et de professionnels en ressources humaines;
Un salaire de base compétitif + commissions;
Un horaire stable et flexible (à toi les soirs et fin de semaine);
Une ambiance imbattable.
Ton rôle



En tant que représentant des ventes internes, tu joueras un rôle clé en ce qui a trait à l'attraction de nouveaux clients. Tu étudieras des entreprises ciblées afin de mieux cerner leurs besoins. Tu les convertiras en un lead potentiel en client long terme. Tout se déroule par téléphone et partage d'écran dans le confort de chez toi et du bureau. Fini la pollution et les embouteillages !!!



Plus précisément, tu devras :



Contacter des clients potentiels par téléphone et courriel afin de consolider les relations d'affaires et vendre le concept Jobillico;
Effectuer les présentations par partage d'écran aux clients potentiels;
Faire l'envoi de propositions et de contrats à ta clientèle;
Établir, maintenir et développer des liens de confiance avec ses clients;
Faire la mise à jour des dossiers clients (CRM);
Participer à toutes les activités de développement de marché et rester à l'affût des opportunités du marché de l'emploi;
Participer aux réunions quotidiennes, hebdomadaires et mensuels afin de faire le bilan de sa performance;
Atteindre les objectifs fixés par l'organisation.
Read more
---
Work environment




---
Requested skills
De la facilité à établir un contact significatif par téléphone;
Un sens de la répartie;
Bilingue anglais-français
Une bonne capacité d'analyse 
Un sens des affaires aiguisé;
La capacité de tolérer l'échec et d'apprécier le succès;
Avoir une bonne capacité à gérer la pression;
Être naturellement à l'affût des tendances RH, de la concurrence, des occasions d'affaires et être à l'écoute des marchés ou du moins, avoir une curiosité pour ce domaine;
Une formation en vente, en administration, en marketing ou en ressources humaines (un atout). 
---
Commissions
Programme de commissions et bonis trimestrielle
---
Requirements
Level of education
undetermined
Work experience (years)
3-5 years
Written languages
Fr : Advanced
En : Advanced
Spoken languages
Fr : Advanced
En : Advanced
Other Jobillico inc.'s offers that may interest you