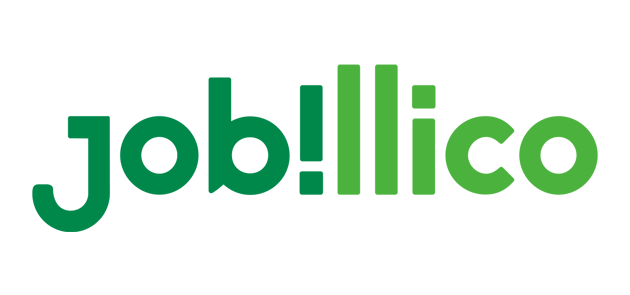 Benefits
Commitment to work-life balance
Chez Jobillico, le bonheur de nos employés dans leur vie personnelle est aussi important que leur bonheur au travail. Nous offrons ainsi à chacun d'eux la possibilité de profiter d'un horaire flexible qui leur permet de mieux équilibrer leur quotidien, selon leurs besoins.
Employee assistance program
Insurance
Upon hiring, new members on our team benefit from a group insurance plan covering drugs, medical and paramedical expenses, dental care and the services of many health professionals. They also benefit from life insurance, travel insurance, and short and long-term disability insurance.Oh yeah, and it's 100% employer-paid!
LifeWorks program
Lifestyle program of 325$ per year 
On-going training
We really believe in investing in our employees' growth so they develop better skills and find their work fulfilling. 
Paid leave
We get 5 paid personal days per year, either for illness or for any other personal reason.
Performance bonuses
Our Sales, Business Development and Customer Service staff members can earn attractive performance-based bonuses when reaching their targets. 
Registered retirement savings plan
Contributions de l'employeur à 50% jusqu'à concurrence de 3000$ par année et 6% du salaire de base.
Social activities organized by the company
Whether it's Happy Hour, the birthday of an employee, a team-building breakfast, Halloween or Christmas - we just love to celebrate at Jobillico. That's how we roll!
Stock option plan
Éligibilité après 6 mois de service continu
Telework
Nous sommes présentement 100% en télétravail. 
Vacation
3 weeks of vacation upon hiring! Additional weeks are added according to seniority.
---
Description
Tu te démarques par ton excellente approche de service à la clientèle, ton organisation du travail et ton leadership ?

Nous recherchons actuellement un Chef d'équipe Performance Client pour superviseur notre belle équipe de Gestionnaire Performance Client qui sont en contact avec l'ensemble de notre clientèle.
Le poste est 100% télétravail.
Ton objectif ? T'assurer que nos clients aient des résultats à la hauteur de leur entreprise et leur donner les meilleurs conseils qui soient en attraction de candidats et en recrutement.
Ce que nous te proposons ? Une ambiance de travail stimulante, un département en croissance au cœur de notre relation client et des collègues sans pareils ! Nos avantages sociaux sont payés 100% par l'employeur avec plusieurs autres avantages fournis.
TON RÔLE CHEZ JOBILLICO
En tant que Chef d'équipe Performance Client tu joueras un rôle clé en ce qui a trait à la satisfaction des clients et tu devras soutenir ton équipe dans le service offert. Le département a pour mission d'offrir un service-conseil haut de gamme et uniforme. Au quotidien, tu travailleras en étroite collaboration avec tous les membres de l'équipe afin de s'assurer de la performance de tes clients dans l'utilisation de nos outils.
Plus concrètement, tu devras :
Atteindre tes objectifs et aider les membres de ton équipe à atteindre les leurs ;
Former les nouveaux employés et t'assurer que ceux-ci ont l'information nécessaire afin de conseiller nos clients ;
Veiller au bon fonctionnement du département ainsi qu'au respect des règles et procédures mises en place ;
Offrir du coaching tactique et du feedback régulier aux employés ;
Coordonner des formations afin d'améliorer le niveau de connaissance des équipes ;
Préparer et animer des réunions efficaces et mobilisantes ;
Écouter et évaluer les employés dans les périodes prescrites ;
Analyser régulièrement des indicateurs clés de performance ;
Élaborer des plans d'actions pour l'atteinte des cibles et les mettre en place ;
Assurer une bonne communication entre la direction et le département ;
Appuyer la direction dans ses décisions.
Ce que l'on cherche, c'est une personnalité affirmée, un joueur d'équipe déterminé. Tu es très à l'aise avec l'informatique et tu connais bien le marché de l'emploi (ou tu possèdes un intérêt marqué pour ce domaine) ? Tu es la personne qu'il nous faut !
Read more
---
Work environment




---
Requested skills
Possède un minimum de 5 années d'expérience en service à la clientèle, et 2 années d'expérience en gestion d'équipe ;
Maîtrise très bien le français et l'anglais ;
Possède un esprit analytique ;
Fait preuve d'entregent et d'une excellente capacité à communiquer ;
Est professionnel et rigoureux ;
Se comporte avec tact, patience et empathie.
Postule maintenant et viens mettre à profit ton expertise avec une entreprise qui a à cœur le bonheur de sa communauté !
---
Commissions
Bonification sur la performance de l'équipe trimestrielle
---
Equal Opportunity Employer
This employer is an equal opportunity employer committed to diversity and inclusion. We are pleased to consider all qualified applicants for employment without regard to race, color, religion, sex, sexual orientation, gender identity, national origin, age, disability, protected veterans status, Aboriginal/Native American status or any other legally-protected factors. Disability-related accommodations are available on request for candidates taking part in all aspects of the selection process.
---
Requirements
Level of education
College
Work experience (years)
undetermined
Written languages
Fr : Advanced
En : Advanced
Spoken languages
Fr : Advanced
En : Advanced
Other Jobillico inc.'s offers that may interest you