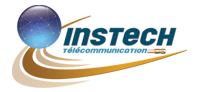 Contremaître à la signalisation
Instech Télécommunication
Repentigny,QC
Salary

To be discussed

Full time

Permanent job

Day , Evening shift work

Published on

March 24th, 2023

1 position to fill as soon as possible
Benefits
Dental insurance
Life insurance
Long-term disability insurance
Medical and paramedical expenses coverage
Professional training and development program
Pour amener nos recrues au niveau d'excellence exigé pour tous nos employés, nous avons créé le centre de formation Instech. Nous avons aménagé une salle de formation dans laquelle tous les appareils utilisés par un technicien sont fonctionnels et disponibles. Nous avons reproduit des situations auxquelles les techniciens font face quotidiennement. Notre entreprise est unique et nous avons élaboré ce programme technique pour répondre à la réalité d'Instech.
Reimbursement of training and development activities
Travel insurance
---
Description
Hayes Signalisation, une filiale du Groupe Transelec Common, une entreprise dans le domaine de la signalisation pour chantiers routiers est à la recherche d'un contremaître à la signalisation pour nos différents chantiers dans la grande région de Montréal, de la Rive Nord et de la Rive Sud.
Sous l'autorité du Directeur, le contremaître devra :
Coordonner son équipe de travail
Organiser et anticiper la préparation nécessaire pour l'exécution des travaux de signalisation. Sa contribution peut être sur plusieurs chantier routier à la fois.
Entretenir les liens privilégiés avec les clients
Participer au contrôle de la qualité
Être une référence technique
Compétences recherchées :
Avoir du leadership et de l'influence
Avoir une bonne capacité à gérer plusieurs équipes de travail.
Être autonome, organisé, pro actif et gérer la pression
Devoir travailler dans des conditions météorologiques diverses
Exigences :
Posséder un permis de conduire valide
Posséder une expérience dans le domaine des travaux routiers et de la construction et détenir les cartes de compétence suivantes : AQTR. STC-SIR-1, AQTR. STC-101. et AQTR. STC-102., ASP Construction.
Autres cartes de compétence sont un atout.
Posséder une bonne connaissance des techniques et normes en signalisation
Rémunérations supplémentaires
Read more
---
Work environment




---
Requirements
Level of education
undetermined
Work experience (years)
undetermined
Written languages
Fr : Advanced
Spoken languages
Fr : Advanced
Other Instech Télécommunication's offers that may interest you