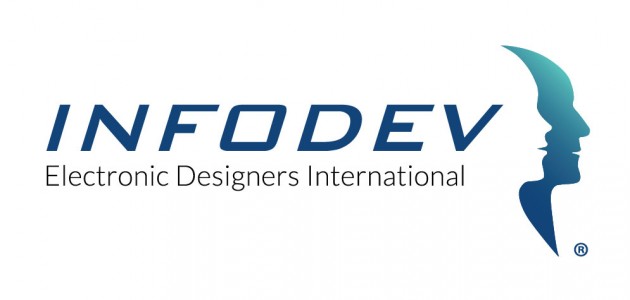 Benefits
Commitment to work-life balance
Competitive salary
Flexible hours
Free parking
On-going training
Possibilités de formations et développement des compétences
Paid sick leave
Public transportation nearby
---
Description



Description du poste

Infodev EDI est présentement à la recherche d'un assembleur-monteur des produits électroniques et optiques afin de se joindre au bureau de Québec. Le candidat sélectionné aura à effectuer du montage de cartes électroniques et de l'assemblage mécanique des produits de l'entreprise tout en respectant les normes de qualité (ISO-9001).

Read more
---
Work environment



---
Requested skills
Fonctions
Effectuer l'assemblage de divers composantes et produits (de la pose à la mise en boîtier)
Souder des composantes électroniques
Assembler les composants électroniques, optiques et mécaniques ensemble
Monter des microcircuits en utilisant un microscope et en respectant des normes de propreté et de statique
Préparer, assembler et tester les différents câbles nécessaires aux projets et produits
Respecter les normes de sécurité et suivre les formations adéquates concernant l'utilisation des appareils
Possibilité d'effectuer des tâhces d'expédition/réception de  marchandises ainsi qu'au magasin en alternance avec l'assemblage.
Toute autre tâche connexe au poste
Profil recherché
Très bonne dextérité manuelle, excellente vision et soucis du détail
Capacité à exécuter des tâches répétitives
Bonne capacité d'apprentissage et d'adaptation aux nouvelles technologies
Travail d'équipe, belle présentation, respect et flexibilité
Bon sens de l'organisation
Proactif, autonome et rigoureux
Capable de travailler dans un environnement dynamique et en constante évolution
Exigences
Détenir un diplôme d'études collégiales ou professionnelles avec spécialité reliée à l'emploi (un atout)
Expérience pertinente dans le secteur des technologies et de l'électronique (un atout)
Connaissance de la suite Office (un atout)
Bonne connaissance des composantes électroniques
Expérience professionnel de plus d'un an
Satisfaire aux normes de sécurité et opérationnelles de l'entreprise
Avantages
Horaire typique: de 6h30 à 15h30 (lundi au jeudi) et de 6h30 à 12h30 (vendredi)
Rémunération compétitive
Stationnement gratuit
Transport en commun à proximité
Environnement stimulant et sécuritaire
Si vous aimeriez relever des défis et vous joindre à une belle équipe dynamique et en pleine croissance, faites-nous parvenir votre curriculum vitae dès aujourd'hui. Selon vos expériences, d'autres opportunités d'emploi chez Infodev pourraient être possibles que le poste décrit.

Seuls les candidats sélectionnés seront contactés pour entrevue. L'usage du masculin a comme seul but d'alléger le texte.
---
Equal Opportunity Employer
This employer is an equal opportunity employer committed to diversity and inclusion. We are pleased to consider all qualified applicants for employment without regard to race, color, religion, sex, sexual orientation, gender identity, national origin, age, disability, protected veterans status, Aboriginal/Native American status or any other legally-protected factors. Disability-related accommodations are available on request for candidates taking part in all aspects of the selection process.
---
Requirements
Level of education
Professional
Work experience (years)
0-2 years
Written languages
Fr : Intermediate
En : Beginner
Spoken languages
Fr : Intermediate
En : Beginner
Other Infodev Electronic Designers International Inc.'s offers that may interest you