>
>
>
>
>

Monteur de moules (plastique)
This recruiter is online.
This is your chance to shine!
Apply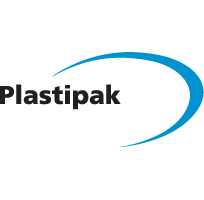 Monteur de moules (plastique)
Starting date : As soon as possible
Number of positions available : 2
Salary : To be discussed
Work schedule :

40 h

-

Full time

Job status :

Permanent

Work shift :

Day , Evening , Night , Weekend
Industries Plastipak, compagnie bien établie en Estrie, oeuvrant dans le moulage par injection et l'imprimerie de contenants alimentaires pour des marques nationales recherche: un monteur de moules

Sommaire de la fonction
En tant que titulaire du poste Monteur de moules, vous serez appelé à faire l'installation de moules et des équipements périphériques. De plus, vous devrez procéder aux ajustements de départs nécessaires à la mise en production afin de mouler les pièces de plastique en conformité avec les spécifications et les besoins du client.
Principales responsabilités


Préparer et installer les moules;
Installer le poste de travail et les équipements périphériques;
S'assurer de la conformité des moules et des équipements périphériques utilisés pour la fabrication;
Effectuer le nettoyage des moules;
Agir à titre d'emballeur/inspecteur sur demande du superviseur;
Assister le régleur et l'ajusteur monteur dans leurs fonctions;
Exécuter toute autre tâche connexe à la demande du superviseur.
Level of education
High school
Work experience (years)
0-2 years
Written languages
Fr : Intermediate
Spoken languages
Fr : Intermediate
      Formation et expérience
DES, DEP ou DEC en transformation plastique ou expérience équivalente (atout)
     CARACTÉRISTIQUES PERSONNELLES

Autonomie, dynamisme et rigueur;
Être capable de travailler sous pression;
Être doté d'une bonne dextérité manuelle et une bonne force physique;
Souci du travail bien fait.
 *** Salaire débutant à 20.62$/h + prime de 2.15$/h qui s'ajoute ***
Employee assistance program
Employee assistance program
Insurance
-médical
-vie
-salaire/invalidité
-voyage


Insurance
-médical
-vie
-salaire/invalidité
-voyage


Registered retirement savings plan
Registered retirement savings plan
Other Industries Plastipak inc.'s offers that may interest you