>
>
>
>

Gestionnaire de production
This recruiter is online.
This is your chance to shine!
Apply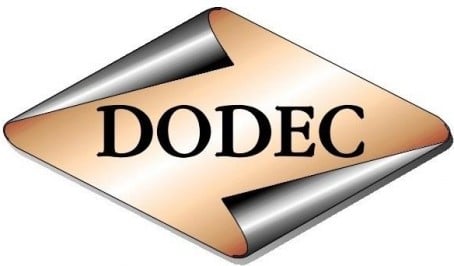 Gestionnaire de production
Starting date

:

As soon as possible
Number of positions available : 1
Salary

:

To be discussed
Work schedule

:

40 h

-

Full time

Job status

:

Contract , Permanent

Work shift

:

Day
Description du poste
Vous cherchez une opportunité de carrière en tant que leader positif dans le secteur industriel, des responsabilités stimulantes ou encore de nouveaux défis au sein d'une équipe de gens passionnés de mécanique, de machinage et de soudure?
Vous détenez une formation universitaire en Génie mécanique ou encore une technique mais avec de l'expérience en gestion de projet?
Vous aimeriez travailler au sein d'une PME familiale comme Industries Dodec inc. qui préconise les trois grandes valeurs suivantes, et ce, depuis 1975?
Offrir des produits de qualité supérieure à ses concurrents
Conserver un environnement de travail sécuritaire pour nos employés et/ou tout intervenant
Améliorer les compétences de chacun et les procédés en continue dans l'optique de toujours croître dans notre secteur d'activité.
Vous avez à coeur la réussite de votre équipe de travail et par le fait même, l'objectif de porter à terme et dans les délais vos projets en cours? Vous aimez les relations interpersonnelles et le contact avec les gens?
Alors le poste de gestionnaire de production est à vous!
On reconnait habituellement en vous ces forces:
- Leader et positif : s'implique dans les étapes de production
- Fort en coaching et formateur de nature
- Aimant le travail d'équipe
- Intérêt marqué pour l'innovation et l'amélioration continue
- Forte capacité à détecter les problématiques qui peuvent survenir lors d'un projet
- A à cœur la sécurité des gens
Les principales tâches pour ce rôle:
Coordonne la production : Planifier, organiser, dirige, et contrôler plusieurs projets à la fois
- Suivis de la production et des projets
- Contrôle des coûts.
- Fournir l'information nécessaire à la préparation des factures au département de la comptabilité.
- Préparer des rapports mensuels ainsi que le Post-mortem des projets.
- Préparer et soumettre des échéanciers.
- Interpréter les spécifications techniques
- Communiquer avec les clients pour toutes précisions nécessaires à une bonne compréhension des plans et devis. Établir et conserver un climat de confiance avec les clients tout en protégeant les relations d'affaires que l'entreprise entretient avec eux.
- Impliquer au besoin les ressources techniques des autres départements.
- Coordonner l'approvisionnement de ses projets avec le ou les fournisseurs.
Soutien technique dans l'élaboration des processus de gestion de la qualité.
Contribuer au développement des procédés et à l'implantation de nouvelles normes ou paramètres de production
Toutes autres tâches connexes.
Level of education
University
Work experience (years)
3-5 years
Written languages
Fr : Intermediate
En : Intermediate
Spoken languages
Fr : Advanced
En : Intermediate
Esprit analytique
Être rigoureux
Faire preuve de créativité
Avoir un bon sens de la planification
Être persévèrent
Être autonome

Etre en mesure de travailler sous pression
Medical and paramedical expenses coverage
Medical and paramedical expenses coverage
Social activities organized by the company
Social activities organized by the company
Years of service recognition
Years of service recognition
Equal Opportunity Employer
This employer is an equal opportunity employer committed to diversity and inclusion. We are pleased to consider all qualified applicants for employment without regard to race, color, religion, sex, sexual orientation, gender identity, national origin, age, disability, protected veterans status, Aboriginal/Native American status or any other legally-protected factors. Disability-related accommodations are available on request for candidates taking part in all aspects of the selection process.
Other Industries Dodec inc.'s offers that may interest you