>
>
>
>
>

Agent(e) de sécurité à la prévention des sinistres
This recruiter is online.
This is your chance to shine!
Apply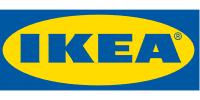 Agent(e) de sécurité à la prévention des sinistres
Internal reference No. 9515

Starting date : As soon as possible
Number of positions available : 1
Salary : To be discussed
Work schedule :

12.00 to 20.0 h

-

Part time

Job status :

Permanent

Work shift :

Day , Evening , Night , Weekend
Agent(e) de sécurité à la Prévention des sinistres
OBJECTIF DU POSTE
Protéger les biens de l'entreprise et réduire les risques de sinistres de sorte que clients et collaborateurs puissent compter sur un environnement sécuritaire, et ce, afin d'assurer la position d'IKEA comme chef de file sur le marché local de l'ameublement.
VOTRE MISSION
Assurer la sécurité du bâtiment.
Effectuer les enquêtes sur les fraudes.
Enquêter sur les accidents et faire les rapports appropriés.
Surveiller les systèmes d'alarme.
Donner de la formation au personnel.
Effectuer les vérifications de gestion.
Installer et surveiller les systèmes de caméras.
Contribuer à un environnement où la culture IKEA est une réalité forte et vivante qui englobe la diversité des collaborateurs et celle des clients.
Prendre la responsabilité de tout autre projet ou tâche.
IKEA COMME MILIEU DE TRAVAIL
IKEA a été reconnu par le magazine Forbes comme étant l'un des meilleurs employeurs au Canada. Voici quelques-uns des nombreux points qui font d'IKEA un milieu de travail exceptionnel :
Une rémunération et des avantages sociaux parmi les meilleurs de l'industrie, un programme de rabais employé, un programme d'achat sans intérêt pour les employés et des repas nutritifs subventionnés
Un programme d'assurances collectives payé à 100% par l'employeur, le programme d'épargne-retraite Tack! et le programme de cotisation au RÉER collectif
La possibilité pour tous les employés d'apprendre, de grandir et d'avancer dans leur carrière chez IKEA
Level of education
Training
Work experience (years)
0-2 years
Written languages
Fr : Advanced
En : Advanced
Spoken languages
Fr : Advanced
En : Advanced
Vous possédez, entre autres, les connaissances, compétences et expériences suivantes :
Détenir un permis d'agent obligatoirement
Connaissance de base des premiers soins et compétence en RCR
Capacité à travailler sous pression durant les périodes de pointe
Excellente capacité en communication
Enthousiasme à partager ses connaissances et son savoir-faire
Facilité en informatique
Intérêt pour l'ameublement d'intérieur
Connaissance de base des lois provinciale et fédérale et des procédures judiciaires
Capacité à soulever des charges de 30 kg
Capacité physique à évacuer rapidement le magasin

Maitrise de la langue française
ENVIRONNEMENT DE TRAVAIL ET DISPONIBILITÉ
Être disponible en tout temps, incluant la nuit;
Le nombre d'heures par semaine se situe entre 12 et 20 heures;

Si lors de la période estivale, vous souhaitez travailler un plus grand nombre d'heures et que l'entreprise a des heures à distribuer, il y aura possibilité.
Deferred profit sharing plan DPSP
Deferred profit sharing plan DPSP
Employee assistance program
Employee assistance program
Registered retirement savings plan
Registered retirement savings plan
Equal Opportunity Employer
This employer is an equal opportunity employer committed to diversity and inclusion. We are pleased to consider all qualified applicants for employment without regard to race, color, religion, sex, sexual orientation, gender identity, national origin, age, disability, protected veterans status, Aboriginal/Native American status or any other legally-protected factors. Disability-related accommodations are available on request for candidates taking part in all aspects of the selection process.
Other IKEA's offers that may interest you