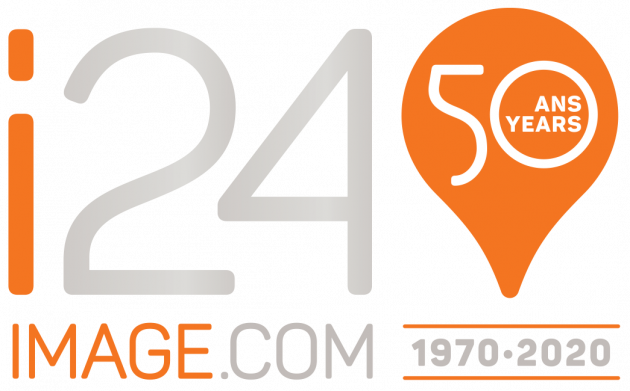 Benefits
Commitment to work-life balance
We all need balance in our life. It's a "Yin Yang" thing. So at i24, we want you to be able to balance you work and private life. To help you with that, we offer flexible scheduling.
Dental insurance
You're never fully dressed without a smile, so we really want to help you wear one. We provide comprehensive dental insurance after working six consecutive months of twenty-five or more hours per week and we cover the full premium cost.
Disability insurance
Employee assistance program
There isn't a wall between work life and our private life.  Personal stress finds its way into the workplace and work stress into the home. We want you to know there is assistance should you need to seek counsel. Our confidential Employee Assistance Program (EAP) is there for you where you need it. Some of the services available under the EAP are: - Coping with change - Helping in a crisis - Financial planning - Dealing with personal and work-related conflict - Sexual harassment - and many more. 
Flexible hours
Our call center is open 24/7 365 days a year. We offer flexible hours according to your availability and your needs. Our shifts can be between 6h00 and 00h00.Over night shifts are available but require special training.
Insurance
Our team is entitled to a comprehensive selection of benefits after working six consecutive months of twenty-five or more hours per week. The choice of benefits and coverage are established by your individual employment agreement.
Life insurance
On-going training
Paid leave
Getting sick sucks. Getting sick and losing income is stressful. And stress isn't healthy. We offer paid sick days.
Paid sick leave
Getting sick sucks. Getting sick and losing income is stressful.  And stress isn't healthy. We offer paid sick days the number of which depends on  to your length of employment with us and whether you work full or part-time. 
Social activities organized by the company
At i24, we like to celebrate our accomplishments, birthdays and our company milestones. We're serious about fun. So if you like Halloween costumes, holidays and parties, you'll love it at i24. (Warning. It helps to also like the colour orange – but it's not mandatory.) 
Telework
If you're the type who likes to roll out of bed over the floor to your computer while balancing a coffee in hand, we can work with that. 
Vacation
Vacations are important. So we want you to take them.  We encourage our team to strive towards a healthy work/life balance. The number and choice of vacation days are allocated according to the length of employment. 
Years of service recognition
---
Description
i24 Call Management Solutions prides itself on its award-winning team of agents and administrative support staff. We are internationally recognized for our extraordinary customer service and our employee development has won numerous awards for excellence in our industry.

We are an inbound call center (no sales or socilitation) which means that we provide telephone support services to customers from a wide variety of companies from different industries across Canada. Since our clients operate 24 hours a day, 7 days a week, our work schedule includes day, afternoon and evening shifts. This application is for the night shift, which is from 11pm to 8am. Please note that there is a training/probationary period of 4 to 6 months during which both day and evening shifts are required prior to the night shift.
The position offered is, and will remain, a telecommuting position.
Never worked in an inbound call center before? This is not a problem. Experience is an asset, but we also offer full in-house training.





The starting salary is $18.00 per hour including the bilingual bonus. There are also additional bonuses associated with supervisor, dispatcher, training assistant and night shift, if applicable you develop your skills. Regular salary increases are offered as per our salary plan.

We also offer our unique 1,000 hour/$1,000 Graduation Bonus when you successfully complete the i24 "WoW Specialist" program. We want to make you WoW so you can make our clients WoW!

Other benefits include paid vacation, group insurance which includes life, long term disability, prescription drug and dental coverage. We also offer paid sick/personal days, paid time off for the death of a loved one, an Employee Assistance Program (EAP) and flexible hours for work/family balance.

We also organize social events through our extraordinary social committee, because at i24, we're serious about our service... and also about having fun.

If you're looking for a company that offers a real sense of family and where you won't feel like a number, come see us.


To perform agent work from home, the following equipment is required:


Laptop or desktop computer, less than 5 years old (EXCEPT Mac and Chromebook, they are not compatible)
Minimum 1 monitor over 17 inches (If smaller, some software options will not be visible and you will need to use keyboard shortcuts)
A keyboard and an external mouse (some laptops have too many functions on the keys and the keyboard will not work with our software)
High speed internet connected via Ethernet cable
An up-to-date and active antivirus software
A stable phone line (Cellular, Residential, VOIP)
A headset with microphone compatible with the phone line equipment
A webcam
An adequate work space with desk and chair in which neither animals nor other people will disturb you or have access to confidential information.
Read more
---
Work environment




---
Requested skills
Advanced level of spoken and written French & English
Conscientious, empathetic and customer service oriented
Superior communication and listening skills
Sense of humour
Strong work ethic and team player
Computer literate
Like to dress up at Halloween
Previous experience is a plus, but not obligatory.
---
Equal Opportunity Employer
This employer is an equal opportunity employer committed to diversity and inclusion. We are pleased to consider all qualified applicants for employment without regard to race, color, religion, sex, sexual orientation, gender identity, national origin, age, disability, protected veterans status, Aboriginal/Native American status or any other legally-protected factors. Disability-related accommodations are available on request for candidates taking part in all aspects of the selection process.
---
Requirements
Level of education
High school
Work experience (years)
0-2 years
Written languages
Fr : Advanced
En : Advanced
Spoken languages
Fr : Advanced
En : Advanced
Other i24 Solutions de gestion d'appels's offers that may interest you