>
>
>
>

Responsable amélioration continue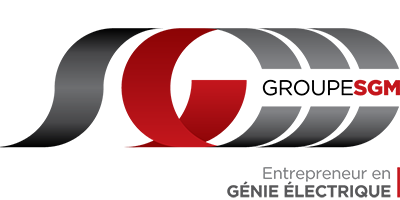 Responsable amélioration continue
Starting date : As soon as possible
Number of positions available : 1
Salary : To be discussed
Work schedule :

40.00 h

-

Full time

Job status :

Permanent

Work shift :

Day
Travailler chez Groupe SGM c'est faire partie d'une équipe au sein de laquelle le dépassement de soi et le génie se vivent au quotidien et où le style de gestion est basé sur l'intégrité, l'ouverture et l'autonomie. Joignez-vous vous aussi à l'équipe!
Sous la supervision du Directeur amélioration continue, le rôle du Responsable amélioration continue consiste principalement à assister le processus de gestion du changement et à planifier, en collaboration avec la direction, les activités d'amélioration continue selon les priorités.  Il agira à titre d'expert afin d'accompagner les gestionnaires dans le déploiement de programmes d'efficacité organisationnelle.
Principales responsabilités: 
Création et mise à jour des formulaires qualité existants selon les besoins des départements ;
Effectuer la gestion documentaire et maintien des standards du système qualité ISO 9001;
Participer activement au développement des processus de l'entreprise par la recherche de nouveaux outils de gestion, le développement et l'implentation des solutions ;
Préparer et réaliser les audits qualité avec les consultants, conjointement avec le Directeur amélioration continue ;
Participer à l'implantation d'un nouveau Logiciel de Gestion ERP ;
Former et coacher les employés sur les différents processus opérationnels ;
Veiller à ce que toutes nos procédures et méthodes de travail soient dûment documentées, tenues à jour et accessibles à tous les utilisateurs par le biais des systèmes adéquats.
Level of education
College
Work experience (years)
3-5 years
Written languages
Fr : Advanced
En : Intermediate
Spoken languages
Fr : Advanced
En : Intermediate
Formation et expérience
Formation en génie industrielle; 
Expérience : minimum de 3-5 ans d'expérience amélioration continue ;
Maîtrise du français écrit et bonne connaissance de l'anglais ;
Maîtrise de la suite MS Office ;  
Bonne connaissance de l'informatique.
Qualités recherchées
Travailler avec précision et exactitude ;
Être organisé et structuré ;
Avoir une bonne capacité d'analyse ;
Faire preuve d'autonomie, savoir s'organiser et gérer son temps ;
Capacité à établir de saines et respectueuses relations avec les divers intervenants (internes et externes) ;
Faire preuve de leadership et de professionnalisme ;
Être capable de développer des procédures et des systèmes efficaces ;
Être doué pour la communication interpersonnelle.
Avanatges
Salaire compétitif;
Avantages sociaux (Assurances collectives);
Régime de retraite;
Climat de travail agréable;
Bel environnement de travail.
Coffee

Coffee

Free parking

Free parking

Insurance

Insurance

Registered retirement savings plan

Registered retirement savings plan

Social activities organized by the company

Social activities organized by the company
Equal Opportunity Employer
This employer is an equal opportunity employer committed to diversity and inclusion. We are pleased to consider all qualified applicants for employment without regard to race, color, religion, sex, sexual orientation, gender identity, national origin, age, disability, protected veterans status, Aboriginal/Native American status or any other legally-protected factors. Disability-related accommodations are available on request for candidates taking part in all aspects of the selection process.