>
>
>
>
Directeur des finances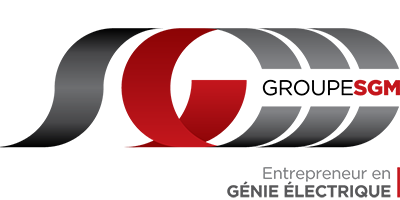 Starting date : As soon as possible
Number of positions available : 1
Salary : To be discussed
Work schedule :

Full time

Job status :

Permanent

Work shift :

Day
Description poste : Directeur des finances
Le Directeur des finances relèvera du Président. Cette personne est responsable des fonctions comptabilité et finance de l'organisation. Cette personne a à sa charge 2 personnes, soit un commis à la paie et un commis aux comptes recevables.
Responsabilités
Le directeur des finances jouera un rôle de conseil en ce qui concerne toute amélioration visant à accroître la rentabilité des différents services et/ou projets, la réalisation des objectifs stratégiques de l'entreprise et l'efficacité des systèmes de contrôleur. Il veillera aussi à la planification, la direction, la coordination et à la vérification des activités liées à la tenue du grand livre, à la préparation d'états financiers, fiscaux ou autres. De plus, il devra mettre en place des budgets, des statistiques financières et des données d'exploitation.
Cette personne aura entre autres les tâches suivantes :
Assurer la gestion de la trésorerie; 
Appuyer et conseiller les vice-présidences sur les enjeux généraux tels que les finances, les budgets, la trésorerie et les projets spéciaux;                                 
Maintenir la relation avec les associés, les institutions financières et le comité de gestion, incluant la présentation orale et écrite de l'information financière;
Participer à la recherche et la mise sur place des projets de financement et d'aide financière;
Élaborer, mettre en place et s'assurer du suivi des processus d'affaires et différentes politiques de gestion et de contrôle interne de l'entreprise;
Préparer les états financiers mensuels, expliquer les écarts budgétaires et proposer des mesures correctives;
Déterminer la rentabilité sectorielle, dégager les tendances, identifier les performances à améliorer et participer aux solutions de redressement;
Élaborer des outils d'aide à la décision tel que des indicateurs de performance permettant de mesurer la performance des différents services et projets;
Participer à des projets spéciaux (ex : implantation d'un ERP);
Effectuer la veille stratégique dans les domaines connexes à son champ d'expertise   (ex : industrie de la construction).
Level of education
University
Work experience (years)
10+ years
Written languages
Fr : Advanced
En : Intermediate
Spoken languages
Fr : Advanced
En : Intermediate
Titre professionnel de CPA, CMA ;
De huit (8) à dix (10) ans d'expérience dans un poste similaire (expérience dans le domaine de la construction, un atout) ;
Excellente rigueur et qui maîtrise bien la comptabilité et la gestion financière, ayant une vision stratégique et un sens aigu des affaires ;
Requière beaucoup d'initiative, doit être un joueur d'équipe, capacité à jouer un rôle d'influence, bonne résistance au stress ;
Excellente connaissance des systèmes d'information et des outils informatiques (Suite office, ERP, Gestion CMEQ) ;
Excellente connaissance des outils d'analyse de rentabilité et en prix de revient ;
Capacité à gérer plusieurs dossiers à la fois avec efficacité, grande autonomie et excellent sens de l'organisation ;
Capacité à gérer les priorités et de respecter les échéances ;
Haut niveau d'énergie et capacité de faire face rapidement aux imprévus et aux changements ;
Bilinguisme français et anglais, oral et écrit 
Insurance

Insurance

Pension plan

Pension plan

Social activities organized by the company

Social activities organized by the company
Equal Opportunity Employer
This employer is an equal opportunity employer committed to diversity and inclusion. We are pleased to consider all qualified applicants for employment without regard to race, color, religion, sex, sexual orientation, gender identity, national origin, age, disability, protected veterans status, Aboriginal/Native American status or any other legally-protected factors. Disability-related accommodations are available on request for candidates taking part in all aspects of the selection process.
Other Groupe SGM's offers that may interest you