>
>
>
>

Concepteur(trice) en automation
This recruiter is online.
This is your chance to shine!
Apply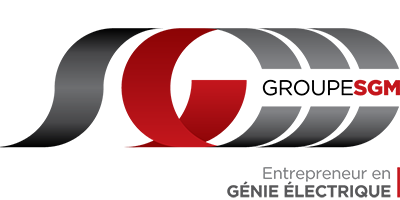 Concepteur(trice) en automation
Starting date : As soon as possible
Number of positions available : 1
Salary : To be discussed
Work schedule :

40.00 h

-

Full time

Job status :

Permanent

Work shift :

Day
Travailler chez Groupe SGM c'est faire partie d'une équipe au sein de laquelle le dépassement de soi et le génie se vivent au quotidien et où le style de gestion est basé sur l'intégrité, l'ouverture et l'autonomie. Joignez-vous vous aussi à l'équipe!

Sous la supervision du Directeur intégration, le rôle du concepteur en automation consiste, principalement, à concevoir et dessiner des panneaux de contrôles, unifilaires, liste de câbles, etc. dans le bût de livrer un produit de qualité et en ligne avec les valeurs de l'entreprise.  Pour y arriver, le Concepteur doit valider les solutions techniques proposées et les besoins définis par les chargés de projet, en plus de veiller au suivi de l'échéancier et au contrôle de la qualité. Finalement, le Concepteur assure la certification et la signature d'acte d'ingénierie.

Principales responsabilités:
Préparation de la documentation, validation de la conformité aux standards de l'entreprise  et aux normes requises ;
Conception et dessins : 
Suivre les changements apportés aux projets et, s'il y a lieu, aviser le chargé de projet ;
Veiller au respect de l'échéancier du projet en y apportant les ajustements nécessaires en s'assurant d'obtenir les réponses aux questions de façon efficace et en collaborant avec le dessinateur ;
Assurer la conception, l'inspection et le contrôle de la qualité des dessins et documentations, en s'assurant que la conception et les normes ISA, CSA et UL sont respectées ;
Veiller au contrôle de la qualité et au respect des standards SGM en s'assurant de l'archivage des dessins et en y assigant les dessinateurs;
Participer aux rencontres hebdomadaires d'intégration ;
Participer activement à l'élaboration des standards d'ingénierie et à l'amélioration continue conjointement avec le Directeur intégration ;
Effectuer la supervision de dessinateur, ce qui implique de les acceuillir et de suivre leur intégration et leur respect des procédures internes;
Être à l'affut des nouvelles technologies et des nouveaux produits ;
Au besoin, accomplir toute autre tâche connexe.
Level of education
University
Work experience (years)
3-5 years
Written languages
Fr : Advanced
En : Intermediate
Spoken languages
Fr : Advanced
En : Intermediate
Formation et expérience
Formation : BAC en Génie électrique ou GPA ;
Expérience : minimum de 3-5 ans d'expérience en programmation et en gestion de projets ;
Requiert un certain niveau de connaissance de façon à pouvoir échanger avec des clients et écrire des courriels en anglais ;
Bonne connaissance en informatique (MS Office, AutoCad) ;
Qualités recherchées
Travailler avec précision et exactitude ;
Être organisé et structuré ;
Avoir une bonne capacité d'analyse ;
Faire preuve d'autonomie, savoir s'organiser et gérer son temps ;
Capacité à établir de saines et respectueuses relations avec les divers intervenants 
Coffee

Coffee

Free parking

Free parking

Insurance

Insurance

Registered retirement savings plan

Registered retirement savings plan

Social activities organized by the company

Social activities organized by the company
Equal Opportunity Employer
This employer is an equal opportunity employer committed to diversity and inclusion. We are pleased to consider all qualified applicants for employment without regard to race, color, religion, sex, sexual orientation, gender identity, national origin, age, disability, protected veterans status, Aboriginal/Native American status or any other legally-protected factors. Disability-related accommodations are available on request for candidates taking part in all aspects of the selection process.
Other Groupe SGM's offers that may interest you