>
>
>
>

Opérateur de production
This recruiter is online.
This is your chance to shine!
Apply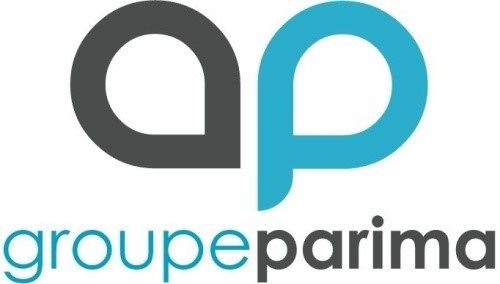 Starting date

:

As soon as possible
Number of positions available : 1
Salary

:

To be discussed
Work schedule

:

Full time

Job status

:

Permanent

Work shift

:

Evening
Groupe PARIMA est une société œuvrant dans le développement et la fabrication en sous-traitance de produits pharmaceutiques depuis 1994. Au cours de ces 24 années, nous avons acquis une expertise dans le développement de produits pharmaceutiques non stériles sous forme liquide, semi-solide ou en suspension, de produits de santé naturels et de dispositifs médicaux. Nous travaillons de concert avec nos clients afin d'offrir un service sur mesure.
Nous sommes actuellement à la recherche d'un candidat pour le poste suivant dans l'équipe de production de Groupe PARIMA ;
Opérateur de production
Quart de travail: SOIR (2 postes disponibles)
Participe à l'emballage du produit, aux étapes de préparation, aux démarrages de produits et la fermeture des dossiers.
Les tâches principales incluent :
Apte à faire le montage des équipements et le démarrage des lignes;
Effectuer les réconciliations, calcul des rendements, vérification et fermeture de dossier de conditionnement;
Faire les tests de démarrage de ligne selon les procédures établies;
Faire les tests en cours de procédé, selon les Fiches de Conditionnement et les procédures;
Responsable de l'approvisionnement du matériel sur la ligne de conditionnement (manutention du matériel de l'entrepôt vers le conditionnement);
Alimenter en matériel les équipements de conditionnement en suivant les standards de cadences établis;
Effectuer les tâches de manutention liées aux opérations de conditionnement primaire et secondaire;
Participer à l'ouverture et la fermeture des dossiers de conditionnement;
Documenter les activités de conditionnement, telles que décrites dans les procédures et lorsque la formation est reçue, dans les dossiers (Fiches de Conditionnement), registres et tout autre document BPF;
Effectuer le démontage des équipements;
Maintenir les équipements de conditionnement propres et effectuer le nettoyage des équipements fixes selon les procédures approuvées;
Effectuer le nettoyage des pièces d'équipements démontables à la salle de nettoyage lorsque requis;
Vérification de la conformité des unités produites tel que décrit dans la Fiche de Conditionnement.
Mettre en pratique la formation reçue;
Veiller à garder la propreté des aires de travail;
Respecter les politiques et procédures de la compagnie;
Respecter les consignes de santé sécurité et rapporter toute situation pouvant compromettre la sécurité des employés;
Respecter en tout temps les Bonnes Pratiques de Fabrication (BPF) et rapporter toute situation pouvant compromettre la qualité du produit;
Communiquer au responsable du conditionnement toute déviation observée à la Fiche de Conditionnement ou aux procédures;
Toutes tâches jugées pertinentes.
Level of education
High school
Work experience (years)
undetermined
Written languages
Fr : Advanced
Spoken languages
Fr : Advanced
Diplôme d'études secondaires complétées ou équivalent
Une expérience au conditionnement dans l'industrie pharmaceutique, alimentaire ou cosmétique
Medical and paramedical expenses coverage
Medical and paramedical expenses coverage
Registered retirement savings plan
Registered retirement savings plan
Other Groupe Parima Inc.'s offers that may interest you