>
>
>
>
DISPATCHER - DEDICATED CUSTOMER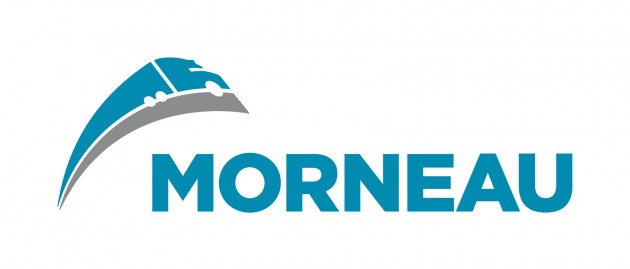 DISPATCHER - DEDICATED CUSTOMER
Internal reference No. 000490

Starting date : As soon as possible
Number of positions available : 1
Salary : To be discussed
Work schedule : -
Job status :

Permanent

Work shift :

Day
ABOUT GROUPE MORNEAU
Groupe Morneau has been traveling Québec's roads for more than 75 years to deliver the goods of its customers. With a network strategically covering Eastern Canada, the company has many complementary transportation and logistics services (general transportation, refrigerated transportation, dedicated transportation, flatbed transportation, international transportation logistics, storage) allowing to take over its customers supply chain. Through a judicious use of technology as well as the expansion of its logistics offer and its expertise development, the company relies on quality and innovation to design its future and expand into new markets in order to remain the partner of choice in transportation industry. We believe human capital is the most valuable asset of a company and is in the very heart of its progress. Built on a culture of respect, excellence, mutual support and accountability, we offer our internal and external collaborators the opportunity to progress in a respectful, dynamic and motivating environment, while constantly cultivating meaningful objectives. The Dispatcher coordinates transportation movement operations effectively and productively. The Dispatcher ensures that customers are served with the highest level of quality possible. In addition, the Dispatcher ensures compliance with laws, values, policies and procedures and general safety conditions. More specifically, the Dispatcher will :
Plan delivery routes and schedules
Could be called to work at the various loading dock operations
Update various information in the computer system
Adjust transportation movements according to unexpected events and pickups
Make appointments with customers for deliveries
Assign goods to interline carriers

Handle customer calls;

Conduct various research and follow-ups regarding anomalies and customer requests;

Manage the client's dissatisfaction and propose the best solutions for the situation

Work in close collaboration with various related operations departments
Perform all other related duties.
Requirements :
D.E.C. in Transportation Logistics or equivalent experience
General computer knowledge
Knowledge of highway transportation laws and regulations
Good knowledge of the geographical area covered by the terminal
Good stress management
Good oral and written communication
Leadership skills
Adaptability
Ability to concentrate
Priority and unforeseen events management
Ability to handle complaints, solve problems and make decisions
Attention to customer service
Fluency in written and spoken French
Knowledge of TruckMate software (asset).
Remuneration :
According to the current salary policy ---
* WE ARE ENGAGED IN AN EMPLOYMENT EQUITY PROGRAM.
Level of education
undetermined
Work experience (years)
undetermined
Written languages
undetermined
Spoken languages
undetermined
Other Groupe Morneau's offers that may interest you