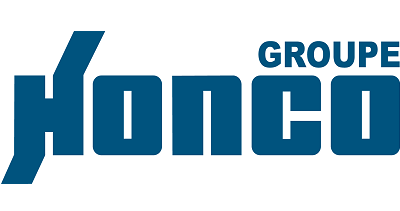 Benefits
Company discounts
Rabais corporatif employés (Gym, lunette, forfait cellulaire, équipement de sécurité).
Deferred profit sharing plan DPSP
Employee assistance program
Employee referral bonus
Prime de référencement
Free parking
Insurance
Plan d'assurance collective (vie, salaire longue durée, médical, paramédicaus, voyage)
Life insurance
Long-term disability insurance
Medical and paramedical expenses coverage
Paid leave
10 congés fériés payés (2 de plus que les normes).
Paid sick leave
2 congés de maladie par année
Reimbursement of training and development activities
Social activities organized by the company
Diners, party de Noêl et reconnaissance.
Supplies
Ordinateur adapté aux besoins; Vêtement selon le travail; Cellulaire selon le poste; Lunette de sécurité adapté.
Travel insurance
Vacation
2 semaines de fermeture aux congés des fêtes 2 semaines de fermeture aux vacances de la construction (été)* *Certaines de nos entreprises ne sont pas fermées à cet période
Years of service recognition
---
Description
Un proverbe dit qu'il faut tout un village pour élever un enfant.
Chez Supervac notre proverbe est qu'en travaillant ensemble et réunissant nos richesses, nous pouvons accomplir de grandes choses.
Et cette richesse est sans contredit notre équipe! Une équipe de professionnels multidisciplinaires et fière de ses réalisations.
Notre équipe fabrique sur mesure les meilleurs équipements vacuums mobiles! Nos clients nous font confiance pour la qualité et la robustesse de nos produits ainsi que pour l'expérience de nos équipes.
Tu cherches un emploi stable qui t'apportera des défis et de la fierté? Joins-toi à nous! On a tout ça à t'offrir et bien plus! Que tu sois un soudeur-assembleur d'expérience ou un nouveau diplômé, ce qu'on recherche avant tout c'est des gens passionnés comme nous.

VOS DÉFIS:
Faire le traçage, le perçage, l'oxycoupage, le meulage, l'assemblage et la soudure complète de toutes les pièces selon les dessins de production.
Procéder à la soudure des pièces en respectant les symboles et les dessins de fabrication.
S'assurer de la qualité du travail accompli et des priorités du jour.
Opérer le pont roulant et le palan pour la manutention de son matériel.
S'assurer que tous les outils sont fonctionnels et en bon état et garder son poste de travail propre et sécuritaire.
Read more
---
Work environment




---
Requested skills
COMPÉTENCES RECHERCHÉES:
DEP en soudage-montage.
Expérience minimal en milieu manufacturier.
Maîtrise de la lecture de plans.
Maîtrise des mesures impériales et métriques.
Connaissance pour opérer les ponts roulants et le palan électrique un atout.
CONDITIONS PARTICULIÈRES:
Poste à temps plein.
Salaire compétitif selon ton expériences et tes compétences.
Chez nous, on te donne le choix entre trois horaires de travail :
Horaire 1 : lundi au vendredi 7h00 à 15h30
Horaire 2 : lundi au vendredi 7h30 à 16h00
Tu veux débuter tes fins de semaines plus tôt, choisi l'option #3:
Horaire 3 : lundi au jeudi 7h00 à 16h15 et vendredi 7h00 à 12h00
---
Requirements
Level of education
Professional
Work experience (years)
0-2 years
Written languages
Fr : Advanced
Spoken languages
Fr : Advanced
Internal reference No.
Other Groupe Honco's offers that may interest you