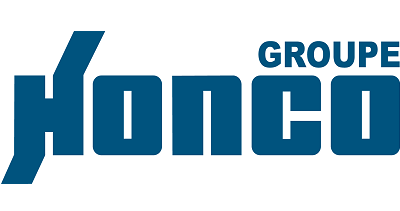 Benefits
Coffee
Company discounts
Rabais corporatif employés (Gym, lunette, forfait cellulaire, équipement de sécurité).
Deferred profit sharing plan DPSP
Employee assistance program
Employee referral bonus
Prime de référencement
Free parking
Insurance
Plan d'assurance collective (vie, salaire longue durée, médical, paramédicaus, voyage)
Life insurance
Long-term disability insurance
Medical and paramedical expenses coverage
Mentoring
Dès votre arrivé, notre équipe vous accompagnera.
Paid leave
10 congés fériés payés (2 de plus que les normes).
Paid sick leave
2 congés de maladie par année
Pension plan
Reimbursement of professional association dues or membership fees
Reimbursement of training and development activities
Social activities organized by the company
Diners, party de Noêl et reconnaissance.
Supplies
Ordinateur adapté aux besoins; Vêtement selon le travail; Cellulaire selon le poste; Lunette de sécurité adapté.
Travel insurance
Vacation
2 semaines de fermeture aux congés des fêtes 2 semaines de fermeture aux vacances de la construction (été)* *Certaines de nos entreprises ne sont pas fermées à cet période
Years of service recognition
---
Description
Pour construire un bâtiment, ça prend de bonnes fondations. Pour construire une équipe, ça prend les meilleurs joueurs!

Tu maîtrise AutoCAD et Revit comme nul autre? Tu as de l'expérience dans le domaine de l'architecture? Tu aimerais travailler sur des projets stimulants et variés qui voyagent partout dans le monde?

Joins-toi à notre équipe de professionnels et partage notre fierté!

VOS DÉFIS:
Effectuer les dessins de production des projets assignés.
Faire la conception de dessins.
Faire des dessins de plans et d'élévations des bâtiments.
Modifier et mettre à jour les dessins retournés par la production.
Participer aux réunions hebdomadaire de suivi de projets.
Participer à l'implantation du logiciel Revit.
Effectuer d'autres tâches connexes ou complémentaires.
Read more
---
Work environment




---
Requested skills
DEC en architecture ou DEP en dessin de bâtiment. 
Expérience pertinente de plus de 3 ans en dessin.
Maîtrise de l'informatique et du logiciel AutoCAD et Revit.
Avoir de bonnes connaissances en architecture.
Avoir le souci du détail, être minutieux et aimer travailler en équipe. 
NOUS T'OFFRONS:
Un horaire stable et flexible te permettant de conjuguer travail et vie personnel. 
Salaire compétitif selon ton expérience.
Fermeture 2 semaines aux fêtes et 2 semaine l'été pour des vacances bien mérité. 
Une assurances collective et un REER collectif avec participation de l'employeur.
Des rabais corporatifs et un programme d'aide aux employés.
Activités sociales et de reconnaissance.
Un employeur qui a à cœur de reconnaître ton travail.
Une équipe à l'écoute de tes idées.
Des défis motivants réalisés pour le Québec et l'international.
---
Requirements
Level of education
College
Work experience (years)
3-5 years
Written languages
Fr : Advanced
Spoken languages
Fr : Advanced
Other Groupe Honco's offers that may interest you