>
>
>
>
>

Machiniste CNC Fraisage - Soir
This recruiter is online.
This is your chance to shine!
Apply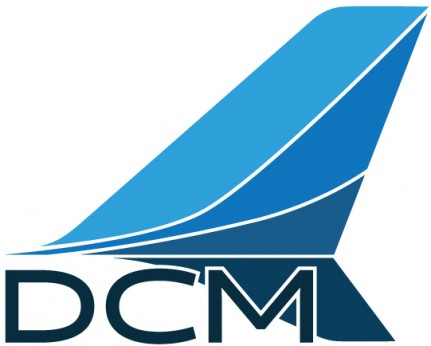 Machiniste CNC Fraisage - Soir
Internal reference No. 13-BC-18

Starting date

:

As soon as possible
Number of positions available : 1
Salary

:

To be discussed
Work schedule

:

40 h

-

Full time

Job status

:

Permanent

Work shift

:

Evening
Sinters America est désormais une division du Groupe DCM. Elle offre à DCM ses 20 années d'expérience dans la conception et la fabrication de matériel de servitude au sol et d'outillage mécanique et électrique, ainsi que dans la création sur mesure de matériel d'essai automatisé.
Elle se spécialise dans deux domaines :
Matériel de servitude au sol et outillage
Outillage électrique et essais

Principales responsabilités

À partir des programmes et des instructions de travail, effectuer les travaux d'usinage sur machine à commande numérique de type TAKUMI contrôleur fanuc ET MATSUURA contrôleur yasnak (fraiseuse 3 et 4 axes);
Effectuer des montages d'outils et de pièces à travailler pour ensuite faire les réglages nécessaires afin d'obtenir les résultats attendus par les spécifications;
Opérer les machines ;
Choisir les outils de coupe qui permettent de façonner les pièces pour ensuite les installer sur les machines;
Fixer les pièces de métal à travailler sur les porte-pièces;
Effectuer la simulation d'usinage et valider le zéro pièce ;
Suivre ou modifier le programme d'usinage qui détermine le déplacement exact des outils et leur trajectoire;
Bonne connaissance des vitesses de coupe selon la matière usine ;
Tester et vérifier la conformité de la qualité des pièces fabriquées et ajuster les réglages au besoin;
Participer à la maintenance des outils de production.
S'assurer que toutes les procédures de travail sont respectées (révision des programmes ……)
Faire l'inspection des pièces et compléter la fiche d'auto-contrôle ;
Assurer la propreté du poste de travail, de la machine et du maintien en état des outils et des instruments de mesure qui lui sont fournis ;
Transmettre les consignes et l'état d'avancement du travail en cours au prochain quart de travail ;
Informer son responsable de toutes anomalies ou problèmes susceptibles d'entraver le bon fonctionnement de la production;
Maîtriser les tolérances (0.0001) et les vitesses de coupe;
Faire l'ébavurage des pièces;
Identifier les « JIG » et les classer correctement;
Utiliser et sauvegarder les différents programmes;
Toutes autres tâches connexes

L'horaire de soir est du lundi au jeudi de 15h@1h30

Level of education
Professional
Work experience (years)
3-5 years
Written languages
Fr : Beginner
En : Beginner
Spoken languages
Fr : Beginner
En : Beginner
Compétences techniques:
D.E.P en technique d'usinage et A.S.P en contrôle numérique;
Lecture de plan  niveau avancé;
Aisance avec différents instruments de mesure (bore gage, micromètre, etc) et connaissances en tour conventionnel un atout ;
Expérience avec l'appareil de lavage (HOIST);
Mâitriser les dimensions aux 0.0001.;
Utilisation de boring bar pour précision 0.0001 et programmation mastercam un atout.
Compétences personnelles:
Sens de l'organisation et de la planification;
Gestion des priorités;
Minutieux et soucieux de son travail;
Axé sur la précision, la qualité et la productivité;
Honnêteté et intégrité.
Horaire du lundi au jeudi de 15h@1h30
Life insurance
Inclus dans notre programme d'assurances collectives.
Life insurance
Inclus dans notre programme d'assurances collectives.
Medical and paramedical expenses coverage
Medical and paramedical expenses coverage
Public transportation nearby
Public transportation nearby
Other Groupe DCM's offers that may interest you