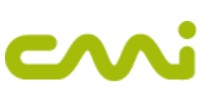 Benefits
Competitive salary
Deferred profit sharing plan DPSP
Flexible hours
Horaire de 35 heures par semaine
Free parking
Insurance
CMI offre à ses conseillers un programme d'assurance collective complet: assurance-vie, assurance médicaments, assurance salaire (courte et longue durée), assurance soins de santé (hospitalisation, professionnels de la santé, autres frais médicaux) et assurance voyage complète.
Mentoring
CMI vous offre le mentorat par des conseillers seniors et la collaboration avec une équipe passionnée qui vous amenera plus loin.
Professional training and development program
Pour que nos conseillers soient les plus à jour dans les technologies de l'avenir !
Reimbursement for public transportation
Social activities organized by the company
Rencontres de firme, party de Noël et activités sociales
Vacation
5 semaines de vacances après 5 ans chez CMI !!!
Wellness program
Remboursement de 200$ annuellement pour les activités physiques
---
Description
Chez Groupe CMI, nous sommes à la recherche de développeurs pour se joindre à notre équipe.
Tu as une passion pour l'innovation? Tu aimerais collaborer avec une équipe passionnée et polyvalente qui œuvre dans des secteurs d'activités très diversifiés? Si ta réponse à ces questions est « oui », nous aimerions que tu te joignes à nous! Chez Groupe CMI, nous œuvrons dans le domaine du service conseils en informatique et management, mais surtout, nous nous engageons à recruter et à former une équipe solide qui grandit et évolue ensemble.
Ce que nous recherchons :
* Tu es une personne d'équipe.
* Tu fais preuve d'autonomie et tu as une facilité à t'adapter à des contextes collaboratifs.
* Tu aimes trouver des solutions simples et originales à des problèmes complexes.
* Tu aimes apprendre et partager de nouvelles idées.
En tant que développeur chez Groupe CMI, tes tâches et responsabilités seront de:
* Réaliser et corriger les programmes de complexités variées.
* Réaliser également les essais unitaires selon les spécifications fonctionnelles.
* Supporter l'analyse fonctionnelle et participer aux essais fonctionnels.
* Diagnostiquer et résoudre les problèmes techniques et de performance.
* Mettre en œuvre les méthodologies, les normes de développement pour la programmation et les essais.
Ce que tu dois avoir comme prérequis pour te joindre à notre équipe :
* Détenir un diplôme d'études collégiales en informatique.
* Détenir un minimum de 2 années d'expérience à titre de développeur dans des projets en technologie de l'information.
Toujours pas convaincu(e)?
Chez Groupe CMI, tous nos conseillers font partie d'un système de coaching, donnant accès aux moyens (support, formation, encadrement, plan de carrière) pour leur permettre de s'épanouir pleinement. De plus, nous offrons de nombreux avantages compétitifs tels que :
* Des activités sociales organisées par l'entreprise;
* Un horaire flexible;
* Un programme de formation et de développement;
* Un régime de participation différée aux bénéfices (RPDB);
* Le stationnement gratuit et le remboursement du transport en commun;
* Une assurance;
* Du mentorat;
* Un programme mieux-être;
* Une rémunération compétitive;
* Des vacances.
Nous apprécions l'unicité, la rigueur et l'expérience de chaque conseiller. Dans le cas où tu te demandes encore si nous sommes bien assortis après avoir lu jusqu'au bout, applique quand même. Nous sommes impatients d'en apprendre plus sur toi.
Read more
---
Work environment


---
Requirements
Level of education
undetermined
Work experience (years)
undetermined
Written languages
Fr : Advanced

Spoken languages
Fr : Advanced

Other Groupe CMI inc.'s offers that may interest you