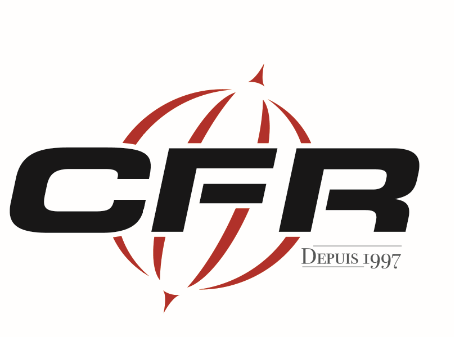 Technicien- programmeur en en génie électrique-automatisation (programmeur PLC-HMI)
Groupe CFR
195, 1re Rue Ouest, Sainte-Claire,QC
Salary

To be discussed

40.00 h - Full time

Permanent job

Day shift work

Published on

May 20th, 2023

1 position to fill as soon as possible
Benefits
Commitment to work-life balance
Deferred profit sharing plan DPSP
Admissibilité après 6 mois de service.
Employee referral bonus
Selon politique interne de l'entreprise
Free parking
Life insurance
Admissibilité après 3 mois
Long-term disability insurance
Admissibilité après 3 mois
Medical and paramedical expenses coverage
Admissibilité après 3 mois de service.Possibilité d'inclure la famille.
Registered retirement savings plan
Admissibilité après 6 mois de service.
Short-term disability insurance
Admissibilité après 3 mois
Social activities organized by the company
Ainsi que des activités proposées par le Club Social de CFR.
Summer schedule
Selon département
Telemedecine
Travel insurance
Admissibilité après 3 mois
---
Description
L'INNOVATION fait partie de notre ADN !
Vous êtes à la recherche de NOUVEAUX DÉFIS dans une compagnie en pleine expansion ? Vous souhaitez œuvrer au sein d'une entreprise qui saura faire appel à votre sens de L'INITIATIVE en raison de la DIVERSITÉ des produits et services offerts et de la clientèle desservie ? Vous êtes DYNAMIQUE et IMPLIQUÉ ; un poste au sein de Groupe CFR saura combler vos ASPIRATIONS PROFESSIONNELLES.
Le poste de programmeur PLC-HMI présentement offert :
Le Technicien (ne) /Programmeur (e) en génie électrique-automatisation est responsable de l'ensemble des activités reliées à la programmation des équipements automatisés et des cellules robotiques fabriquées par l'entreprise. Plus précisément, il programme, intègre et valide les différentes applications programmées. Il s'assure de respecter les échéanciers, les budgets et les exigences des clients.
Principales responsabilités :
Élaborer les concepts électriques de l'ensemble d'un projet et s'assurer du fonctionnement de ceux-ci et du respect des exigences clients avant de les présenter à la réunion de projet afin d'obtenir l'approbation permettant le début des travaux.
Pratiquer, proposer et prioriser des idées de concepts simples et fonctionnels pour les automates programmables et pour la programmation des robots.
Sélectionner les composantes robotiques, de vision artificielle et les composantes électriques selon les devis établis et les objectifs de l'entreprise.
Programmer l'ensemble des composantes nécessaires tels que les PLC, les robots, les moteurs et les interfaces usagers des équipements conçus et fabriqués par Groupe CFR.
Effectuer les travaux de dessin du montage de la partie électrique des manuels d'équipements fabriqués.
Participer aux simulations, aux démonstrations et aux formations devant les clients, lorsque requis
Participer à l'amélioration continue et au développement d'équipements pour le Groupe CFR.
Faire l'inspection, la prise de photo et remplir les documents à cet effet (inspection avant livraison)
S'occuper de la résolution des problèmes d'automatisation et de robotique chez les clients en collaboration avec ces collègues.
Compléter et acheminer au département administratif les informations et les formulaires nécessaires aux achats, au traitement de la paie, remboursement, etc. (Rapport journalier)
Toutes autres tâches connexes aux opérations d'automatisation, d'électricité et de robotique.
S'assurer du respect des procédures en rapport avec ses fonctions selon le plan ISO de l'entreprise
Participer au maintien de la bonne réputation de l'entreprise et à l'amélioration continue de celle-ci envers les clients et fournisseurs.
Read more
---
Work environment




---
Requested skills
Compétences recherchées
Technique en informatique, Robotique, Automatisation ou toutes autres formations connexes.
Technique de l'électronique programmable (DEC) ou AEC en automatismes industriels.
Montage, câblage électrique et pneumatique
Connaissances en circuit électrique industriel, dessins sur Autocad Electrical et maitrise de la lecture de plan.
Maîtrise de la programmation PLC (Ladder), HMI, capteurs et autres.
Connaissances des automates Allen Bradley et ou Omron et ou Siemens et ou Phoenix;
Connaissances de l'anglais parlé et écrit.
Connaissances des langages de programmation python, c, c++
Connaissances de logiciels de simulation robotique (Visual component, Roboguide)
Connaissances du domaine de l'électronique industriel
Habileté à faire de la vision artificielle avec les logiciels de Keyence et Fanuc.
Avoir le souci du détail.
Être orienté vers le client.
minimum 3 années d'expérience pertinente

Atouts :
Expérience minimale ou connaissance des robots ABB, Kuka ou Yaskawa
---
Equal Opportunity Employer
This employer is an equal opportunity employer committed to diversity and inclusion. We are pleased to consider all qualified applicants for employment without regard to race, color, religion, sex, sexual orientation, gender identity, national origin, age, disability, protected veterans status, Aboriginal/Native American status or any other legally-protected factors. Disability-related accommodations are available on request for candidates taking part in all aspects of the selection process.
---
Requirements
Level of education
College
Work experience (years)
3-5 years
Written languages
Fr : Advanced
En : Intermediate
Spoken languages
Fr : Advanced
En : Intermediate
Internal reference No.
Other Groupe CFR's offers that may interest you