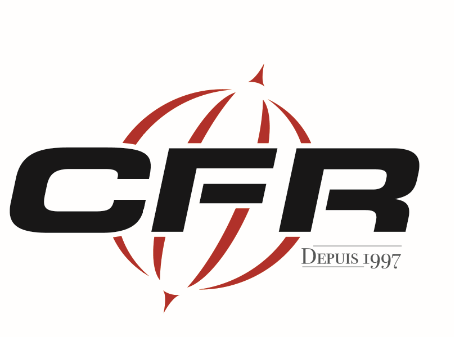 Technicien électrique (montage et mise en route )
Groupe CFR
Lévis,QC
Salary

21.00 to 30.00 $ per hour according to experience

40 h - Full time

Permanent job

Day shift work

Published on

May 25th, 2023

1 position to fill as soon as possible
Benefits
Cafeteria
Salle climatisée et équipée de frigo, micro-ondes, machine à café et machines distributrices.
Deferred profit sharing plan DPSP
Admissibilité après 6 mois de service.
Dental insurance
Admissibilité après 3 mois
Employee referral bonus
Selon politique interne de l'entreprise
Free parking
Life insurance
Admissibilité après 3 mois
Long-term disability insurance
Admissibilité après 3 mois
Medical and paramedical expenses coverage
Admissibilité après 3 mois de service.Possibilité d'inclure la famille.
Registered retirement savings plan
Admissibilité après 6 mois de service.
Short-term disability insurance
Admissibilité après 3 mois
Social activities organized by the company
Ainsi que des activités proposées par le Club Social de CFR.
Summer schedule
Selon département
Travel insurance
Admissibilité après 3 mois
---
Description
CFR Dorchester Inc. MENTION D'HONNEUR SANTÉ ET SÉCURITÉ DU TRAVAIL 2021
Tu es fier et motivé:
-de participer au développement et à l'amélioration d'équipement servant à la production d'une multitude de biens de consommation,
-à l'atteinte des objectifs par des solutions simples et efficaces,
-à transformer la pression et les délais en source de motivation,
-à contribuer de façon significative à une équipe gagnante.
Ce poste est pour toi !!!!

Sous la supervision du contremaître, le Technicien Monteur électrique de machines et mise en route effectue la mise en route et la mise au point des systèmes conçus et fabriqués par l'entreprise. Il participe également à la programmation de différents automates, interfaces opérateurs et des cellules robotisés. Il peut également être appelé à participer à la conception des plans électriques ainsi qu'au montage et à l'assemblage des équipements. De par sa fonction et ses connaissances, le technicien de mise en route est une personne ressource pour effectuer des appels de services dans le but de résoudre les problématiques des clients internes et clients externes. Il travaille en étroite collaboration avec les autres fonctions du département de fabrication afin d'assurer la qualité des équipements fabriqués ainsi que l'atteinte des objectifs de l'organisation.
Tâches et responsabilités :


Effectuer le démarrage initial et calibrer les équipements fabriqués selon les devis de performance à l'interne et chez les clients
Faire la fabrication, le câblage et le montage de panneaux électriques
Réaliser les tests et ajustements des équipements et en faire l'inspection (prise de photo et remplir les documents à cet effet) avant la livraison chez le client
Pratiquer, proposer et prioriser des idées de concepts simples et fonctionnels pour les automates programmables et pour la programmation des robots.
Effectuer lorsque requis la programmation des PLC et des interfaces usagers et participer à la rédaction de la documentation lorsque requis
Effectuer les raccordements électriques et mécaniques pour le fonctionnement des équipements lorsque requis
Répondre, diagnostiquer et résoudre les demandes de service en discutant avec les clients et en fournissant le soutien nécessaire et se déplacer chez le client au besoin
Effectuer les travaux de dessin du montage de la partie électrique des manuels d'équipements fabriqués lorsque requis
Lorsque requis, participer à la conception des systèmes électriques et des systèmes de contrôles automatisés.
Lors de modification et ajustement nécessaire en aviser le département d'ingénierie et /ou fabrication
Compléter et acheminer au département administratif les informations et les formulaires nécessaires aux achats, au traitement de la paie, aux remboursement, etc (Rapport journalier)
Toutes autres tâches connexes aux opérations d'automatisation, d'électricité et de robotique.
S'assurer du respect des procédures en rapport avec ses fonctions selon le plan ISO de l'entreprise
Participe au maintien de la bonne réputation de l'entreprise et l'amélioration continue de celle-ci envers les clients et fournisseurs
Read more
---
Work environment




---
Requested skills
Connaissances et compétences clés obligatoires :
Connaissances en circuit électrique industriel
Montage panneaux
Programmation PLC ( atout )
Maitrise la lecture de plans
Connaissances des logiciels Autocad et RsLogix
Connaissances des automates Allen Bradley et Omron
connaissance E.PLAN et Autocad electrical ( atout )
Connaissances des techniques de résolution de problèmes
Connaissance et mise à jour en ce qui concerne les nouveautés dans le domaine
Maîtrise l'art du service à la clientèle
Aptitudes et comportements requis par la fonction
Fait preuve d'autonomie et est en mesure d'organiser son travail efficacement et ce dans le respect des délais
Fait preuve d'initiative et présente la volonté de prendre en charge de nouvelles responsabilités et de nouveaux défis.
Le travail doit être réalisé avec le souci de la qualité, montage et calibration réalisés selon les règles de l'art, avec précision et aspect esthétique professionnel.
Manifeste de la disponibilité et de l'empressement à satisfaire les demandes des clients
Démontre de l'initiative et de la créativité face à la résolution de problème et à l'amélioration des processus de production
Démontrer de la discipline, de la rigueur et de l'honnêteté
Doit être ponctuel, offrir le support nécessaire au client et avoir un comportement professionnel
Manifeste de la maîtrise de soi et de la stabilité émotive face aux conflits et problèmes, doit rechercher l'entraide et rechercher les compromis afin d'en arriver à des solutions
Doit communiquer de façon ouverte et diplomate, sait écouter, et est respectueux et réceptif face aux commentaires constructifs dans l'exercice de ses fonctions

Exigences pour le poste :

AEC en Électronique industrielle ou DEP en électromécanique de système automatisé combiné avec de l'expérience ou toutes autres formations équivalentes
minimum 3 ans ans d'expérience 
Doit détenir un permis de conduire valide
---
Equal Opportunity Employer
This employer is an equal opportunity employer committed to diversity and inclusion. We are pleased to consider all qualified applicants for employment without regard to race, color, religion, sex, sexual orientation, gender identity, national origin, age, disability, protected veterans status, Aboriginal/Native American status or any other legally-protected factors. Disability-related accommodations are available on request for candidates taking part in all aspects of the selection process.
---
Requirements
Level of education
Professional
Work experience (years)
3-5 years
Written languages
Fr : Advanced
En : Beginner
Spoken languages
Fr : Advanced
En : Beginner
Internal reference No.
Other Groupe CFR's offers that may interest you