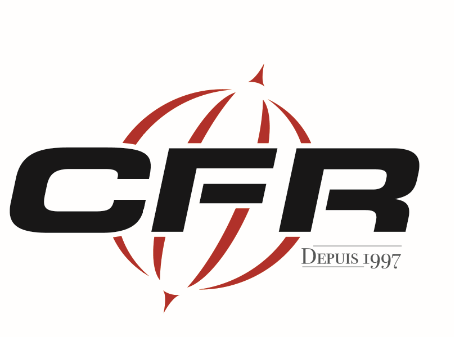 Monteur/assembleur de panneaux électriques
Groupe CFR
195, 1re Rue Ouest, Sainte-Claire,QC
Salary

21.00 to 30.00 $ per hour according to experience

40.00 h - Full time

Permanent job

Day shift work

Published on

May 9th, 2023

1 position to fill as soon as possible
Benefits
Deferred profit sharing plan DPSP
Admissibilité après 6 mois de service.
Employee referral bonus
Selon politique interne de l'entreprise
Free parking
Life insurance
Admissibilité après 3 mois
Long-term disability insurance
Admissibilité après 3 mois
Medical and paramedical expenses coverage
Admissibilité après 3 mois de service.Possibilité d'inclure la famille.
Registered retirement savings plan
Admissibilité après 6 mois de service.
Short-term disability insurance
Admissibilité après 3 mois
Social activities organized by the company
Ainsi que des activités proposées par le Club Social de CFR.
Travel insurance
Admissibilité après 3 mois
---
Description
Sous la responsabilité du directeur de fabrication, le monteur/ assembleur de panneaux électriques sera appelé à faire la fabrication, le câblage et le montage de panneaux électrique en respectant les normes de qualité et les délais de chacun de nos clients.
Rôle & Responsabilités
Lire des plans et schemas électriques
Assembler les composantes du projet selon les procédures et spécifications établies
Participer à la fabrication de panneaux , cablage, montage
avoir une bonne dexterité manuelle
Respecter les temps d'assemblage établis
Procéder aux vérifications requises afin d'assurer la qualité des produits assemblé
Exécuter des tests de puissance et de fonctionnalités à l'aide de l'outillage spécialisé
Respecter rigoureusement les normes de sécurité, les règles d'entreprise, les normes qualité ainsi que les procédures de travail en vigueur
Effectuer toutes autres tâches connexes
Compétences obligatoires :
Détenir un diplôme d'études professionnelles (DEP) dans le domaine du montage de câbles et de circuits ou toute certification jugée pertinente
Posséder minimum 3 ans d'expérience dans un poste similaire
Expérience en milieu industriel
Être capable de lire et interpréter les plans et schémas
Posséder une dextérité fine jumelé à une bonne capacité de concentration
Démontrer une attitude professionnelle
Excellente aptitude et attitude envers le travail en équipe et capacité d'autonomie
connaissance de la langue française orale et écrite, anglais un atout
Atouts :
Excellentes aptitudes à la communication.
Excellent sens de l'organisation.
Souci du détail pour atteindre un haut degré d'exactitude des informations techniques.
Capacité à résoudre les problèmes.
Esprit d'équipe (collaboratif et encourageant).
Read more
---
Work environment




---
Equal Opportunity Employer
This employer is an equal opportunity employer committed to diversity and inclusion. We are pleased to consider all qualified applicants for employment without regard to race, color, religion, sex, sexual orientation, gender identity, national origin, age, disability, protected veterans status, Aboriginal/Native American status or any other legally-protected factors. Disability-related accommodations are available on request for candidates taking part in all aspects of the selection process.
---
Requirements
Level of education
Professional
Work experience (years)
3-5 years
Written languages
Fr : Intermediate
Spoken languages
Fr : Intermediate
Internal reference No.
Other Groupe CFR's offers that may interest you