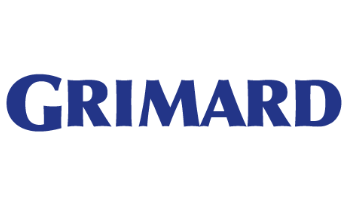 Benefits
Floating leave days
Life insurance
Long-term disability insurance
Medical and paramedical expenses coverage
Pension plan
Social activities organized by the company
4 activités sociales par année 
Telemedecine
---
Description
Grimard c'est :
De l'épanouissement professionnel;
La possibilité de réaliser des projets prestigieux et diversifiés;
Une équipe de travail dynamique et compétente;
75 ans d'expertise.
Tes responsabilités :
Fournir un soutien administratif et de gestion aux chargés de projet tels que suivi de projet, assurance qualité, réquisition, planification et documentation;
Offrir un support pour le suivi des réunions de projet;
Préparer et effectuer le suivi des dessins d'atelier et fiches techniques, des non-conformités et du contrôle qualité;
Étalonner les équipements et les instruments;
Suivre les ordres de changement, avenants et autres directives auprès des sous-traitants et professionnels;
Suivre le système qualité en chantier.
Read more
---
Work environment




---
Requested skills
Ton profil:
Détenir un DEC en génie civil, architecture ou génie électrique ou autre formation pertinente;
Posséder un minimum de six mois d'expérience reliée à l'emploi;
Avoir complété le cours Santé et sécurité générale sur les chantiers de construction serait considéré comme un atout.
 Tu souhaire participer à des chantiers majeurs d'infrastructure dans la région métropolitaine? Joins-toi à notre équipe dès maintenant!
Depuis 1944, le nom Grimard évoque fiabilité, efficacité et respect. Née au Saguenay, cette importante entreprise familiale offre par le biais de ses divisions Électricité Grimard, Construction Grimard, Automatisation Grimard et Télécommunications Grimard des services complets et diversifiés aux secteurs industriel, institutionnel et commercial.
---
Equal Opportunity Employer
This employer is an equal opportunity employer committed to diversity and inclusion. We are pleased to consider all qualified applicants for employment without regard to race, color, religion, sex, sexual orientation, gender identity, national origin, age, disability, protected veterans status, Aboriginal/Native American status or any other legally-protected factors. Disability-related accommodations are available on request for candidates taking part in all aspects of the selection process.
---
Requirements
Level of education
College
Work experience (years)
0-2 years
Written languages
Fr : Advanced
En : Intermediate
Spoken languages
Fr : Advanced
En : Intermediate
Other Grimard inc.'s offers that may interest you