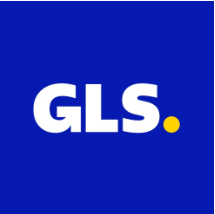 Superviseur des opérations - Operations Supervisor
GLS Canada
Laval,QC
Salary

To be discussed

Full time

Published on

November 25th, 2022

As soon as possible
Description
Job Description
English will follow
**********
Nous sommes présentement à la recherche d'un(e) superviseur des opérations pour notre terminal de Laval.


Numéro de l'affichage: LAV_SUP_2022
Horaire de travail: Lundi au vendredi de 13:00 pm à 22:00 pm
Contrat: Temps plein, permanent
Salaire: À discuter
Adresse du lieu de travail: 2745 Av. Francis-Hughes, H7L 3S8

Tâches/responsabilités:


 Gérer et superviser les employés de l'entrepôt
 Respecter les délais prescrits concernant les tris
 Veiller à ce que l'exécution des tris soit faite sans erreur
 Valider et produire un rapport d'opération tous les jours
 Compiler et valider le nombre d'heures par jour pour les employés
 Responsable du bon fonctionnement du matériel de l'entrepôt
 Planifier de façon journalière la main d'œuvre nécessaire et assigner les employés à leur poste de
travail
 Autres tâches connexes
Exigences/compétences:
 3 à 5 ans d'expérience en supervision d'employés
 Bonne connaissance géographique de la province du Québec
 Détenir un permis de conduire et un véhicule
 Bilinguisme
 Sens de l'organisation
 Débrouillardise, leadership, polyvalence
 Bonne gestion des priorités
 Connaissance de la suite Microsoft Office et AS400 (un atout)
Avantages:
● Assurances collectives
● REER
● Révision salariale annuelle
● Rabais corporatifs
● Accès au programme d'aide aux employés
● Équipement de protection individuelle
Pour appliquer: recrutement@gls-canada.com


*GLS Canada applique un programme d'accès à l'égalité à l'emploi et invite les femmes, les autochtones, les minorités visibles, les minorités ethniques et les personnes handicapées à présenter leur candidature. L'utilisation du masculin est pour alléger le texte.
**********
We are currently looking for a Operations Supervisor for our terminal located in Laval.


Job ID: LAV_SUP_2022
Schedule: Monday to Friday from 1:00 pm to 10:00 pm
Contract: Full-time, permanent
Salary: To be discussed
Workplace address: 2745 Av. Francis-Hughes, H7L 3S8


Tasks/responsibilities:
 Manage Dock Staff
 Meet tight shipping deadlines
 Ensure that sorting is performed without error
 Executing Daily dock production targets through planning and resource management
 Review and analyze daily working hours of all employees
 Validate and produce a daily operation report
 Responsible for the proper operation of the warehouse equipment
 Other related tasks
Job requirements:
 3 to 5 years' experience in employee supervision
 Good geographical knowledge of the province of Quebec
 Have a valid driver's license and a car
 Bilingualism
 Leadership, resourceful
 Good management of priorities
 Basic knowledge of Microsoft Office and AS400 (asset)
 Great organization skills
Benefits:
 Group insurance
 RRSP
 Annual salary review
 Corporate discounts
 Access to the employee assistance program
 Safety boot reimbursement

To apply: recrutement@gls-canada.com




*GLS Canada has an Equal Access to Employment Program and invites women, Aboriginal peoples, visible minorities, ethnic minorities and persons with disabilities to apply. The masculine verbage is used to lighten the text.
Read more
---
Work environment




---
Requirements
Level of education
undetermined
Work experience (years)
undetermined
Written languages
undetermined
Spoken languages
undetermined
Internal reference No.
Other GLS Canada's offers that may interest you