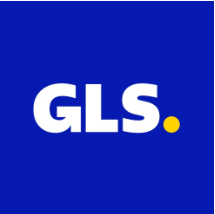 Manutentionnaire (23:59 pm à 8:30 am)
GLS Canada
Quebec City,QC
Salary

To be discussed

Full time

Published on

November 27th, 2022

As soon as possible
Description
Job Description
DESCRIPTION DU POSTE :
Une version anglaise suivra.
****************
Aucune expérience de travail ? Aucun résumé ? Aucun problème !
Numéro de l'affichage : KUE_SORTER_2022
Horaire de travail disponible : Lundi soir au Samedi matin de 23h59 pm à 8h30 am.
Contrat : Temps plein, permanent
Salaire : 20,50 $/h -21.50$
Adresse du lieu de travail : 5150 rue John Molson, Québec, G1Z 3X4


Quels sont nos avantages ?
Un régime salarial intéressant :
Admissibilité à notre plan modulaire d'assurances médicale et dentaire après 3 mois

Admissibilité à notre programme de REER après 3 mois

Régime d'assurance invalidité de longue durée

Révision salariale annuelle et prime de rendement

Prime de référence

Vacances annuelles

Congés personnels/congés de maladie annuels payés

Boni de presence 1$
En plus, vous :
Aurez droit à une allocation pour le remboursement des bottes de sécurité après 3 mois

Aurez accès gratuitement à un programme d'aide aux employés et à leur famille.

Aurez accès à notre programme de rabais pour les employés

Travaillerez dans un milieu diversifié

Aurez de nombreuses occasions d'avancement professionnel
Exigences et tâches :
Bon sens de l'organisation

Formation approfondie

Excellent souci du détail

Conciliation de document

Comptabiliser les routes pour s'assurer que tout a été fait et qu'il ne manque rien

Orienté vers le travail d'équipe

Participer aux processus d'expédition et de réception de marchandises

Suivre les directives en matière de santé et de sécurité

Capacité à travailler debout pendant une période prolongée

Capacité à soulever des charges pouvant aller jusqu'à 70 lb.


Milieu de travail :
Entrepôt

Rapidité des opérations

Exposition aux changements de température
Pour appliquer: recrutement@gls-canada.com
* GLS Canada applique un programme d'accès à l'égalité à l'emploi et invite les femmes, les autochtones, les minorités visibles, les minorités ethniques et les personnes handicapées à présenter leur candidature. L'utilisation du masculin est pour alléger le texte.


****************
No experience? No resume? No problem!
Job ID: KUE_SORTER_2022
Available schedule: Monday night to Saturday morning from 23h59 pm to 8h30 am.
Position Type: Full-time, permanent
Salary: $20.50 per hour -$21.50 per hour
Workplace address: 5150 John Molson street, Quebec, G1Z 3X4



To apply: recrutement@gls-canada.com
What is in it for you?
Attractive compensation package:
Eligibility to our 3-tier medical and dental insurance program after 3 months

Eligibility to our RRSP program after 3 months

Long-term disability insurance program

Annual increase and performance bonuses

Referral bonus program

Annual vacation

Annual paid personal/sick days

Attendace bonus
And in addition, you:
Receive an allowance for safety boots after 3 months

Have access to the free Employee Family Assistance Program

Have access to the Employee Discount Program

Will work in a diverse work environment

Have many opportunities for growth
Requirements and tasks:
Good organizational skills

Extensive training

Excellent attention to detail

Reconciling paperwork

Counting runs to ensure nothing is missing

Teamwork oriented

Perform inbound receiving and outbound shipping processes

Following Health and Safety guidelines

Ability to work standing for an extended period

Ability to lift loads up to 70 lbs
Work Environment:
Warehouse environment

Fast-paced operations

Exposed to changing temperatures
*GLS Canada has an Equal Access to Employment Program and invites women, Aboriginal peoples, visible minorities, ethnic minorities and persons with disabilities to apply. The masculine verbage is used to lighten the text.
Read more
---
Work environment




---
Requirements
Level of education
undetermined
Work experience (years)
undetermined
Written languages
undetermined
Spoken languages
undetermined
Internal reference No.
Other GLS Canada's offers that may interest you