>
>
>
>

Coordonateur (trice) en service de cafétéria
This recruiter is online.
This is your chance to shine!
Apply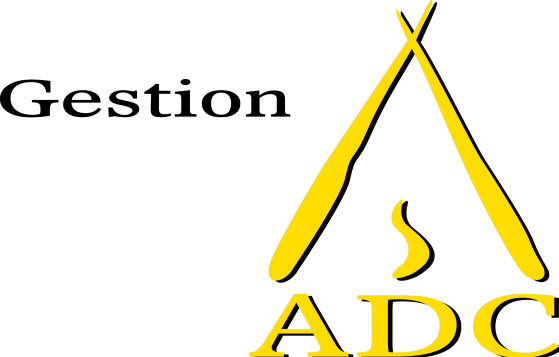 Coordonateur (trice) en service de cafétéria
Starting date

:

As soon as possible
Number of positions available : 1
Salary

:

To be discussed
Work schedule

:

Full time

Job status

:

Contract , Permanent

Work shift

:

Day , Evening , Night , Weekend , Work shift
Description de l'entreprise
Gestion ADC 1996 inc.
Gestion ADC est une filiale de l'entreprise Creeco, une entreprise de grande envergure, établie depuis plus de 30 ans et ayant fait sa place dans divers domaines tels que ceux de l'énergie, du transport aérien, de l'hôtellerie, de l'alimentation, de la conciergerie et de la construction.
Gestion ADC fût fondée en 1996 et a su se tailler une place de premier ordre dans le domaine de la conciergerie et de l'alimentation. Desservant des clients tel qu'Hydro Québec, Stornoway, Osisko et Goldcorp, Gestion ADC a su se positionner comme joueur incontournable dans le domaine de l'alimentation et de la conciergerie.

Sommaire du poste

Sous l'autorité du Chef satisfaction client, le coordonnateur en service de cafétéria est responsable de la planification et de l'organisation, des activités d'une cuisine en vue d'assurer le rendement du service et la qualité des repas servis à la clientèle de l'établissement. Il s'assure du bon fonctionnement du service placé sous sa responsabilité. Le coordonnateur élabore les menus, propose et réalise les recettes et produis, valorise et vérifie (goût, qualité, présentation) les préparations. Il s'assure que les procédures et la réglementation en matière de sécurité et d'hygiènes alimentaires sont respectées.

Principales responsabilités:

Accueillir la clientèle;
Entretenir de bonnes relations avec la clientèle et les responsables du camp;
Planifier les besoins de repas chauds et froids et leurs livraisons auprès du traiteur externe;
Effectuer le service des petits-déjeuners, des boîtes à lunch et des soupers;
Réaliser quelques tâches de production simple des aliments, tels que : réchauffer, refroidir, couper, mélanger, assembler, etc.;
Effectuer les commandes des repas et de certains aliments et produits jetables et d'entretien auprès des fournisseurs ;
Toutes autres taches connexes.
Level of education
College
Work experience (years)
3-5 years
Written languages
Fr : Intermediate
En : Intermediate
Spoken languages
Fr : Intermediate
En : Intermediate
Formation manipulateur ou gestionnaire d'hygiène est salubrité (MAPAQ);
Aptitude de cuisine diversifiée;
Bonne habileté relationnelle;
Habileté à travailler sous pression;
Faire preuve de jugement, de leadership, d'initiative et de débrouillardise;
Avoir un bon sens de l'organisation;
Avoir une bonne compréhension à l'oral de l'anglais et du français;
Connaissance de la langue Cri (un atout);
Connaissance dans la suite office (Word, Excel, Outlook).
Détenir un permis de conduire valide;
Être disposé à effectuer un horaire de 10/4 (10 jours de travail suivi de 4 jours de congé);
Travail en région éloignée (Baie-James);
Être disposé à effectuer un horaire coupé;
Travail physique (debout, longue heure de travail);
Être en mesure de lever des charges lourdes (max. 25 kg).
Other Gestion ADC's offers that may interest you