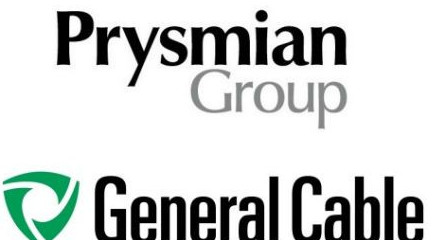 Benefits
Bursary program
Company discounts
Dental insurance
programme d'assurance complet couvrant la portion dentaire, vue, médical et para médical.
Employee assistance program
Life insurance
Programme d'assurance-vie, décès mutilation.
Long-term disability insurance
Medical and paramedical expenses coverage
Pension plan
Reimbursement of training and development activities
Short-term disability insurance
Years of service recognition
---
Description
L'Entreprise: Prysmian group, situé à Saint-Jérôme, est un leader mondial dans la fabrication de câbles électriques. Œuvrant dans le secteur de l'énergie nous fabriquons des câbles pour le transport et la distribution d'énergie, des câbles spéciaux pour des applications dans de nombreuses industries différentes et des câbles à moyenne et basse tension pour les secteurs de la construction et des infrastructures.
Si tu es motivé, engagé, que tu cherches un environnement convivial et un emploi stable, on a une superbe opportunité pour toi!
Nous sommes présentement à la recherche d'un électrotechnicien à notre usine de Saint-Jérôme pour soutenir les activités de production et maintenir les équipements en bon état tout en assurant le suivi des projets d'améliorations au niveau électrique et de contrôle.
Travailler pour notre usine, c'est se dépasser dans des tâches physiques variées et contribuer à l'accomplissement d'une entreprise dynamique!

Avantages :
Régime d'assurances collectives complet, payé en quasi-totalité par l'employeur
Un salaire compétitif
Régime de retraite à prestation déterminée
Une stabilité d'emploi
Horaire de travail 4 jours/10 heures (après formation)
Prime de 5$ après la formation (32.64 $ en commencant & 37.64 $ après formation)
Prime pour horaire de nuit et fin de semaine
Équipe autonome
Programme d'aide aux employés & à la famille (PAEF)
Plan avantageux d'achat d'actions de la compagnie
Et + encore!
Description du poste:
Sous l'autorité du Directeur du département de la maintenance, le titulaire du poste aura pour rôle principal d'intervenir lors d'arrêts de machines et/ou d'équipements et faire un diagnostic afin de résoudre les problèmes le plus rapidement possible. Également, effectuer de l'entretien préventif, des modifications et/ou installations d'équipements.
Responsabilités :
Suivre l'entretien préventif approprié sur les équipements;
Effectuer des ajouts ou modifications sur la programmation des automates;
Travailler avec des variateurs de vitesse
Procéder aux ajustements et réparations lors de bris d'équipement;
Localiser les pannes et en déterminer la cause;
Peut être appelé à effectuer les commandes de matériel approprié afin d'assurer le bon fonctionnement des équipements;
Apporter des améliorations aux équipements du procédé;
Procédé à la calibration des appareils en instrumentation
Maintenir un soutien technique aux employés de production;
Installation de conduit et câblage de distribution/contrôle électrique des équipements;
Travailler d'une façon sécuritaire, tenir les lieux de travail propre et sécuritaire en respectant les règles de sécurité en place;
Toutes autres tâches demandées par son supérieur.
Read more
---
Work environment




---
Requested skills
Compétences:
Efficace, méthodique, ordonné et précis.
Faire preuve d'un bon esprit d'esprit d'équipe et d'initiative.
Bon sens de l'analyse, consciencieux et flexible.
Bonne gestion du stress et des priorités
Axé sur les résultats, mais dans le respect des normes de sécurité.
Exigences:
Détenir un diplôme DEC/ AEC soit en électricité, en automatisation ou en électricité d'entretien OU
Détenir un DEP en électricité ou électromécanique + Licence « CÉ »  obligatoire.
Posséder une expérience d'au moins cinq (5) ans dans un milieu industriel (atout);
Posséder un certificat de qualification « CÉ » (Licence C) comme électricien;
Connaître les automates programmables Allen Bradley ;
Connaitre les variateurs de vitesse (drives) ABB série ACS/DCS;
Être disponible pour du temps supplémentaire et des appels hors quart.
Au plaisir de vous compter dans l'équipe!
***Prendre note que seulement les candidatures sélectionnées seront contactées.
***L'utilisation du genre masculin est non-discriminatoire et a pour but d'alléger le texte
---
Equal Opportunity Employer
This employer is an equal opportunity employer committed to diversity and inclusion. We are pleased to consider all qualified applicants for employment without regard to race, color, religion, sex, sexual orientation, gender identity, national origin, age, disability, protected veterans status, Aboriginal/Native American status or any other legally-protected factors. Disability-related accommodations are available on request for candidates taking part in all aspects of the selection process.
---
Requirements
Level of education
College
Work experience (years)
3-5 years
Written languages
Fr : Intermediate
En : Beginner
Spoken languages
Fr : Intermediate
En : Beginner
Other General Cable & Prysmian Group's offers that may interest you