>
>
>
>

Trieur de matériaux de recyclage / Journalier
This recruiter is online.
This is your chance to shine!
Apply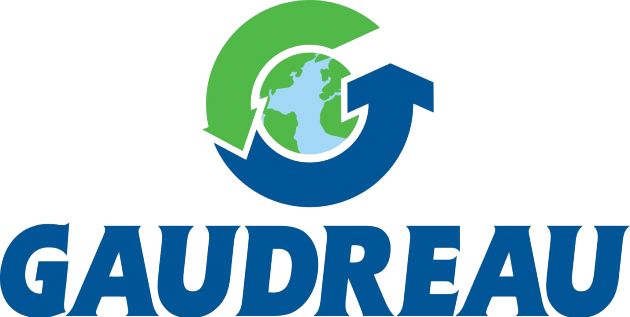 Trieur de matériaux de recyclage / Journalier
Starting date

:

As soon as possible
Number of positions available : 3
Salary

:

To be discussed
Work schedule

:

40.00 h

-

Full time

Job status

:

Permanent

Work shift

:

Day , Evening
ENTRE DANS L'HISTOIRE DE GAUDREAU ENVIRONNEMENT INC.
À l'époque, un seul camion sillonnait les routes de Victoriaville afin de recueillir les déchets domestiques. Près de 60 ans plus tard, la petite entreprise familiale en a parcouru du chemin grâce à ses solutions novatrices.
Nos solutions évoluent au rythme des besoins de la population. Notre mission, elle, n'a pas changé : Offrir un service professionnel en gestion intégrée des matières résiduelles dans une perspective constante de qualité et de satisfaction.
DES VALEURS QU'IL FAIT BON PARTAGER
La valorisation
de notre personnel, de la matière que nous traitons et du travail accompli.
L'ouverture
sur les changements, les idées et l'innovation.
L'intégrité
dans nos actions, nos décisions et nos processus.
Le respect
des individus, dans nos équipes de travail, envers nos partenaires, nos clients et l'environnement.
_____________________________________
LE POSTE DE TRIEUR C'EST QUOI?
Tu désires joindre une
équipe dévouée
, où le
respect et la valorisation font partie de nos valeurs
? Joins-toi à nous!
Nous recherchons des personnes qui ont à coeur l'environnement pour effectuer le tri des matières.
Nous avons deux horaires de travail pour offrir la possibilité aux employés de
concilier leur vie privée
:
Lundi au jeudi de 7h00 à 16h30 et le vendredi de 7h00 à 12h00
Lundi au jeudi de 16h30 à 3h15
Assurances collectives, congés mobiles et bien plus!Cet emploi est pour toi !
Passe à l'action!
Fais parvenir ton Cv au ccote@groupegaudreau.com
Level of education
High school
Work experience (years)
0-2 years
Written languages
Fr : Intermediate
Spoken languages
Fr : Intermediate
Rapide d'exécution;
Bonne capacité physique;
Bonne dextérité manuelle;
Capacité à travailler debout toute la journée.
Employee assistance program
Employee assistance program
Professional training and development program
Professional training and development program
Equal Opportunity Employer
This employer is an equal opportunity employer committed to diversity and inclusion. We are pleased to consider all qualified applicants for employment without regard to race, color, religion, sex, sexual orientation, gender identity, national origin, age, disability, protected veterans status, Aboriginal/Native American status or any other legally-protected factors. Disability-related accommodations are available on request for candidates taking part in all aspects of the selection process.
Other Gaudreau Environnement inc.'s offers that may interest you