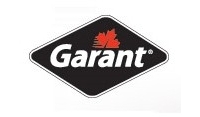 Benefits
Company discounts
Nous négocions pour vous des rabais dans les centres de conditionnement physique et plus encore !
Employee referral bonus
Une politique a été mise en place visant à impliquer tous les employés à repérer et à recommander les personnes qualifiées et passionnées de leur entourage et à les récompenser pour la recommandation (prime) de candidats embauchés pour des postes permanents et occasionnels.
Recognition program
Nous aimons souligner l'apport de nos employés au succès de l'entreprise par divers moyens.
Social activities organized by the company
Méchoui, Party de Noël, 5 à 7, etc...Garant vous permet de vous amuser!Un club social actif ajoute au plaisir de travailler chez nous.
---
Description
Sous la responsabilité du directeur logistique, le (la) titulaire du poste est responsable de préparer et d'expédier les commandes en temps. Le tout, en tenant compte des délais de transport et des spécificités des clients.
RESPONSABILITÉS
-Préparer les commandes :
-Prendre les rendez-vous pour les clients
-Débloquer et trier les commandes
-Demander les renflouages, changer les ordres de déplacements
-Gérer les articles en souffrance (canceller les produits sur les commandes, trier les commandes)
-Assigner les commandes
-Distribuer le travail au personnel syndiqué
-Trouver des solutions aux contraintes des clients et transporteurs afin de répondre aux besoins des clients
-Faire les ajustements et la vérification de l'inventaire
-S'assurer de la disponibilité des produits afin d'assurer un bon taux de service
-Participer à améliorer et régler les problèmes du système MRP (Oracle)
-Participer activement à des rencontres internes de planification court / moyen et long termes.
-Participer activement au projet d'amélioration des départements du transport et du centre de distribution
-Participer activement à l'amélioration du poste de travail (amélioration continue)
-Mettre en place des actions permettant son développement personnel et professionnel
-Effectuer toutes autres tâches requises par la nature de sa fonction
Read more
---
Work environment




---
Requested skills
PROFIL DU TITULAIRE
-Détenir un diplôme d'études collégiales (DEC) en logistique et transport
-Posséder  1-2  an(s)  d'expérience dans un poste similaire
-Être disponible pour travailler de jour et de soir (l'horaire  chevauchera les 2 quarts)
-Bilinguisme essentiel autant à l'oral qu'à l'écrit
-Très bonne connaissance de de la Suite Office de niveau intermédiaire à avancé
-Connaissance d'Oracle un atout
 TRAITS DE PERSONNALITÉ
-Orienté service
-Capacité à gérer plusieurs tâches simultanément
-Capacité à travailler sous pression
-Gestion des priorités
-Autonomie et jugement
-Planification et organisation
-Orienté vers le travail d'équipe
---
Equal Opportunity Employer
This employer is an equal opportunity employer committed to diversity and inclusion. We are pleased to consider all qualified applicants for employment without regard to race, color, religion, sex, sexual orientation, gender identity, national origin, age, disability, protected veterans status, Aboriginal/Native American status or any other legally-protected factors. Disability-related accommodations are available on request for candidates taking part in all aspects of the selection process.
---
Requirements
Level of education
College
Work experience (years)
0-2 years
Written languages
Fr : Advanced
En : Advanced
Spoken languages
Fr : Advanced
En : Advanced
Other Garant GP's offers that may interest you