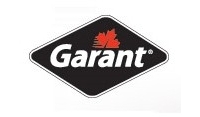 Benefits
Company discounts
Nous négocions pour vous des rabais dans les centres de conditionnement physique et plus encore !
Employee referral bonus
Une politique a été mise en place visant à impliquer tous les employés à repérer et à recommander les personnes qualifiées et passionnées de leur entourage et à les récompenser pour la recommandation (prime) de candidats embauchés pour des postes permanents et occasionnels.
Insurance
Recognition program
Nous aimons souligner l'apport de nos employés au succès de l'entreprise par divers moyens.
Social activities organized by the company
Méchoui, Party de Noël, 5 à 7, etc...Garant vous permet de vous amuser!Un club social actif ajoute au plaisir de travailler chez nous.
---
Description
Tu rêves de faire partie d'une entreprise québécoise qui est pionnière dans son domaine? Tu veux faire partie d'une équipe dynamique et pour qui l'entraide est importante? Et bien le poste d'ajusteur de presse à injection est pour toi! De plus, tu peux obtenir une rémunération allant jusqu'à 27,28$/heure! Tu as peur de perdre ton expérience en venant travailler chez nous? Et bien, ne t'en fais pas, car nous reconnaissons les années d'expérience dans un domaine pertinent! Tu as même la possibilité de choisir de travailler seulement que les fins de semaine ou de faire ton 40h!
En tant qu'ajusteur de presse à injection, tu dois effectuer le réglage des presses à injection et des équipements périphériques servant au moulage et à l'assemblage des produits de plastique.

Voici une description des responsabilités reliées au poste :
Effectuer les changements de moules;
Effectuer les changements de couleurs et de matières premières;
Mettre en application les procédures d'entretien afin d'assurer le bon fonctionnement de l'équipement;
Assurer l'entretien de l'équipement et des accessoires afin d'en optimiser le rendement;
Participer à l'essai de nouvelles matières ou produits en termes de qualité et de fiabilité;
Autres tâches connexes à l'emploi.
Read more
---
Work environment




---
Requested skills
Détenir obligatoirement une formation professionnelle ou collégiale en conduite et réglage de machines à mouler ou une certification équivalente;
Bonne connaissance de la mécanique;
Habilités avec les mathématiques et l'informatique;
Expérience en milieu manufacturier est un atout.
Traits de personnalité
Sens des priorités et gestion du stress;
Sens de l'observation et de l'organisation;
Rigueur, responsabilisation.
Curiosité et débrouillardise;
Bonne dextérité manuelle.
---
Equal Opportunity Employer
This employer is an equal opportunity employer committed to diversity and inclusion. We are pleased to consider all qualified applicants for employment without regard to race, color, religion, sex, sexual orientation, gender identity, national origin, age, disability, protected veterans status, Aboriginal/Native American status or any other legally-protected factors. Disability-related accommodations are available on request for candidates taking part in all aspects of the selection process.
---
Requirements
Level of education
Professional
Work experience (years)
0-2 years
Written languages
Fr : Advanced

Spoken languages
Fr : Advanced

Other Garant GP's offers that may interest you