>
>
>
>

Chauffeur - Opérateur de camion vacuum
This recruiter is online.
This is your chance to shine!
Apply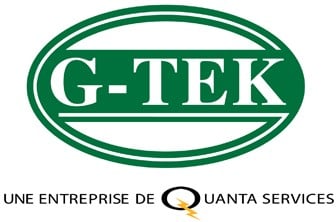 Chauffeur - Opérateur de camion vacuum
Starting date

:

As soon as possible
Number of positions available : 1
Salary

:

To be discussed
Work schedule

:

40.00 h

-

Full time

Job status

:

Permanent

Work shift

:

Evening , Night
L'opérateur est principalement responsable de la conduite, du bon usage du camion et de l'équipement nécessaire aux diverses opérations de pompage.

Il s'assure que son unité est toujours propre et en bon état de fonctionnement; pour ce faire, il complète la fiche de vérification journalière et fait les demandes d'entretien du camion.

Il conduit le camion mais doit aussi effectuer certaines tâches demandant un effort physique. Il est donc important d'être en bonne forme physique et aimer travailler dehors.
Level of education
High school
Work experience (years)
3-5 years
Written languages
Fr : Intermediate
Spoken languages
Fr : Intermediate
- Un minimum de 2 années d'expérience est obligatoire;
- Permis de conduire classe 3;
- Carte ASP Construction obligatoire;
- Aptitudes pour la communication;
- Travail à Montréal, Laval et les environs;
- Avoir une bonne approche client, être mature, autonome et débrouillard.

Nous remercions toutes les personnes qui soumettent leur candidature, mais seules les personnes retenues pour une entrevue seront contactées.



Insurance
Salaire en fonction des compétences du candidat (e) et avantages sociaux compétitifs
Insurance
Salaire en fonction des compétences du candidat (e) et avantages sociaux compétitifs
Other G-TEK's offers that may interest you