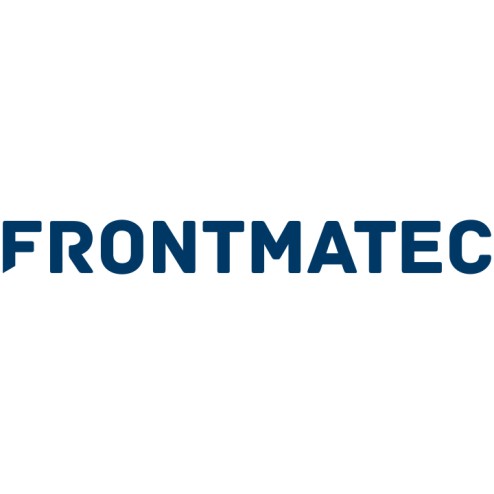 Soudeur
Frontmatec
51, Route Morissette, Saint-Anselme,QC
Salary

22.76 to 28.45 $ per hour according to experience

40.00 h - Full time

Permanent job

Day , Evening shift work

Published on

March 7th, 2023

1 position to fill as soon as possible
Benefits
Carpooling program
Commitment to work-life balance
Les horaires sont adaptables pour prendre en considération les obligations personnelles des gens. Horaires étudiantsStagesHoraire de préretraiteHoraire de jourHoraire de soirTemps supplémentaire volontaireAdaptation d'horaire spéciaux au cas par cas si besoin
Competitive salary
Nous reconnaissons votre ancienneté pour des postes similaires dès votre arrivée ce qui module votre position dans la grille salariale.Postes de bureau ayant une échelle salariale objective et revue/mise-à-jour à chaque année tout en tenant compte du marché.Postes d'usine syndiqués ayant une convention collective négociée et des salaires qui y sont déterminés.
Employee assistance program
Employee referral bonus
Flexible hours
Pour tous les employés non syndiqués la plage commune de disponibilité est entre 9h et 15h, le reste des heures peut être modulé selon la vie personnelles et les obligations de chacun.
Floating leave days
Gym
Gratuite pour tous les employés!
Life insurance
Long-term disability insurance
Pension plan
Short-term disability insurance
Social activities organized by the company
L'escouade employé composée de volontaires et des ressources humaines organise à chaque mois au moins une activité spéciale pour les employés.
Telework
Travel
Travel Assistance
Vision care insurance
---
Description
Nous recherchons des employés qui peuvent à partir de plan d'ensemble, de dessins ou d'explications verbales, procéder à la préparation, à la fabrication et au montage d'équipements et/ou de composantes d'équipements.

Nous offrons…

Des emplois stimulants dans un environnement propre,
Plusieurs possibilités d'avancement,
Une salle d'entrainement accessible et gratuite,
Des formations à l'interne,
Possibilité de voyager,
Et encore bien plus…
Responsabilités
Lire et interpréter des plans et devis de toute complexité y compris les symboles de soudure afin de déterminer les séquences d'opération à effectuer.
Utiliser et ajuster les paramètres des équipements de soudure et de découpage.
Effectuer tous les types de soudure nécessaires à la fabrication et dans toutes les positions selon les standards et les procédures de la compagnie.
Tracer, découper et percer des pièces métalliques.
Réunir, ajuster et assujettir ensemble plusieurs pièces métalliques ou autres à l'aide d'outils manuels mécaniques ou de soudure.
Inspecter et vérifier les pièces et les sousensembles tout au long du processus de fabrication.
Vérifier l'alignement des ensembles et des sous-ensembles pour s'assurer de leur conformité.
Prévenir et réajuster tout gauchissement tout au long du processus de soudure.
Faire les ajustements et réparations au besoin.
Remplir des rapports d'assurance qualité.
Read more
---
Work environment




---
Requested skills
Expériences et compétences
DEP en soudage-montage.
Avoir une bonne formation en soudure au TIG et en lecture de plan.
Travailler avec précision et minutie.
---
Equal Opportunity Employer
This employer is an equal opportunity employer committed to diversity and inclusion. We are pleased to consider all qualified applicants for employment without regard to race, color, religion, sex, sexual orientation, gender identity, national origin, age, disability, protected veterans status, Aboriginal/Native American status or any other legally-protected factors. Disability-related accommodations are available on request for candidates taking part in all aspects of the selection process.
---
Requirements
Level of education
Professional
Work experience (years)
0-2 years
Written languages
Fr : Intermediate
Spoken languages
Fr : Intermediate