>
>
>

Remote Bilingual Ordertaker (Service Provider)
This recruiter is online.
This is your chance to shine!
Apply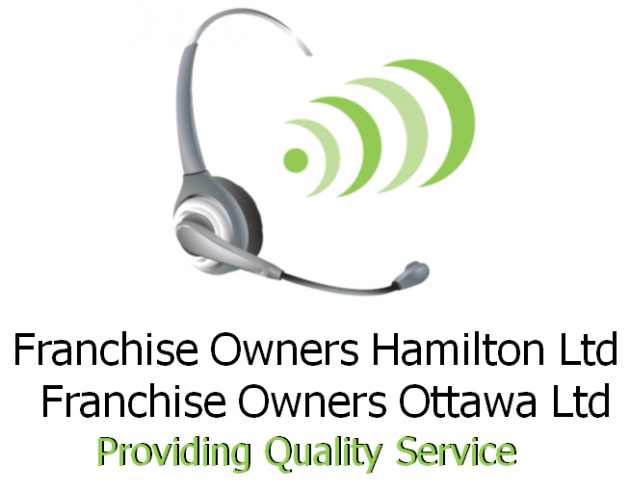 Remote Bilingual Ordertaker (Service Provider)
Starting date

:

As soon as possible
Number of positions available : 5
Salary

:

To be discussed
Work schedule

:

1.00 to 44.00 h

-

Full time , Part time

Job status

:

Contract , Telecommuting

Work shift

:

Day , Evening , Night , Weekend , Work shift
Independent Service Providers are self-employed contractors. Working remotely from their homes, they place pizza orders on behalf of our client Pizza Pizza LTD.
Imagine the benefits!
Eliminate or lessen your daily commute
No dress code
Positive tax benefits
Increased productivity due to fewer interruptions and distractions
More flexibility to work during most productive hours
Increased ability to respond to unforeseen/unscheduled workload
Ability to design and control work environment
We are looking for people who are committed, dedicated and have flexibility in the times they're available to provide their service to us.
With our self-managed hours' system, we provide the hours and you choose what works for you.
Our hours of operation are Sunday – Wednesday from 10:00 A.M to 2:00 A.M. and Thursday - Saturday from 10:00 A.M to 3:00 A.M., 364 days a year. New Years Eve, Superbowl, Halloween, Valentine's Day, sporting events and holidays have a positive impact on our business and call volumes increase.
Service Providers benefit from increased business. Higher call volume = more earning potential.
Independent Service providers supply their own PC, headset, internet connection, office supplies and a quiet office space without interruptions. We provide the necessary training, software and incoming calls.
Service providers earn a base commission of 3% on total sales of orders placed (before taxes and delivery) and 0.00% commission on orders with errors.
Our training program is self-paced and facilitated online. Service Providers pay a $99 training fee. Participants have three days to complete the training course, which includes a final exam. A time commitment of approximately 8-10 hours is necessary. ** Training is Subject to Change. **
The $99 training fee is deducted from your first invoiced statement. No upfront money is required to pay the training fee!

Please visit https://pizzaordersathome.com for more information!


Work experience (years)
0-2 years
Written languages
Fr : Intermediate
En : Advanced
Spoken languages
Fr : Advanced
En : Advanced
Requirements
Customer Service experience and/or Sales Environment - 2-year minimum
Previous call centre experience is an asset
Previous contract work experience is an asset
Demonstrates excellence in verbal communication skills
Delivers a strong customer focus
Demonstrates the ability to listen, understand and respond appropriately
Strong PC skillsKnowledge of small business accounting and understanding of the tax implications of running a home based business
Ability to adjust to change
Knowledge of Canadian Cities and Geography
Maintain and protect confidential information by maintaining a level of security as required by Franchise Owners Hamilton Ltd.
Provide a working environment that is distraction and noise free i.e. away from televisions, radios and family members
Technical Requirements
Internet connection - DSL or Cable High Speed with a minimum upload speed of 0.6 Mbps (600 Kbps) or greater and download speed of 6 Mbps
Must dedicate the Internet connection to the order-taking computer
Use of a router to share internet connection cannot be used while Service provider is working/ no routers are preferred
Do not have "Bonjour" software installed (it comes with iTunes, among other programs)
Do not have "Windows live sign- in Assistant" installed
Must have Firefox installed on Computer
Genuine version of Windows 7 or Windows 8 or Windows 10 and 1 GB of RAM or more
Administrative Rights on the computer
USB headset
Monitor size must be 17" or greater
Service providers are paid commission based on orders processed (sales).
Equal Opportunity Employer
This employer is an equal opportunity employer committed to diversity and inclusion. We are pleased to consider all qualified applicants for employment without regard to race, color, religion, sex, sexual orientation, gender identity, national origin, age, disability, protected veterans status, Aboriginal/Native American status or any other legally-protected factors. Disability-related accommodations are available on request for candidates taking part in all aspects of the selection process.
Other Franchise Owners Hamilton ltd.'s offers that may interest you