>
>
>
>
>

Agent(e) bilingue au service à la clientèle (travail à domicile)
This recruiter is online.
This is your chance to shine!
Apply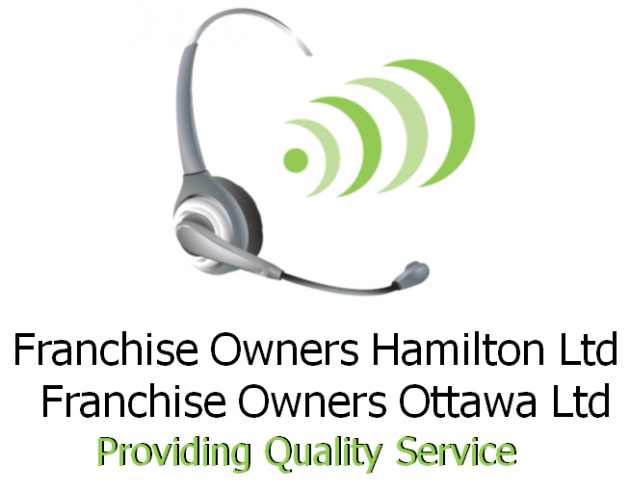 Agent(e) bilingue au service à la clientèle (travail à domicile)
Starting date : As soon as possible
Number of positions available : 5
Salary : To be discussed
Work schedule :

20.00 to 40.0 h

-

Full time , Part time

Job status :

Permanent , Telecommuting , Student employment

Work shift :

Day , Evening , Night , Weekend , Work shift
* * * Travail à domicile * * * *

Franchise Owners Ottawa Ltée. est un centre de contact virtuel qui a comme client la chaîne numéro 1 de pizza au Canada, Pizza Pizza. En utilisant les technologies les plus à jours pour répondre aux appels, placer les commandes, et pour transmettre les commandes aux magasins, le centre de contact offre des emplois à temps plein et à temps partiel. Si vous êtes passionné, motivé et à la recherche d'un emploi gratifiant et digne d'intérêt vous êtes le candidat idéal !
Les agents qui travaillent à domicile en tant que représentant du Service à la Clientèle ont comme mandat de fournir un niveau de service exceptionnelle et devront compléter des taches incluant : passer des commandes, résoudre les plaintes et fournir de l'information aux clients – tout en s'assurant que les demandes et besoins des clients de Pizza Pizza sont atteints. Tout cela du confort de votre maison !

Responsabilités :
Répondre à tous les appels entrant d'une manière professionnelle et avec une bonne humeur.
Fournir de bonnes informations au client, ainsi que répondre aux diverses questions.
Passer les commandes pour les clients.
Écouter, analyser et prendre les étapes nécessaires pour s'assurer que toutes les plaintes de clients sont rectifiées de façon acceptable et le tout dans un délai raisonnable.
Fournir du support pour les clients internes (restaurants).
Suivre les procédures internes sur tous les appels.
Atteindre ou dépasser les cibles mensuelles, incluant la qualité des appels, l'assiduité, ainsi que les temps d'appels.
Toutes les candidatures seront prises en considération; cependant, due au volume, seul les candidats sélectionnés pour une entrevue seront contactés.


*** Dans ce texte, le masculin englobe les deux genres et est utilisé pour alléger le texte
Level of education
High school
Work experience (years)
0-2 years
Written languages
Fr : Intermediate
En : Advanced
Spoken languages
Fr : Advanced
En : Advanced
Bilingue (français et anglais - oral et écrit)
Expérience de travail à domicile est un atout
Démontrer un niveau exceptionnel de service à la clientèle
Attitude positive, beaucoup d'énergie
Forte compétences en communication (oral et écrit)
Capacité de réfléchir, résoudre les problèmes, mettre un plan en action, et faire un suivi
Doit être flexible pour travailler les plages horaires demandées (soirée, fin-de-semaine et journées fériées)
Un désir d'atteindre et dépasser les quotas de vente.
Exigences techniques

Moniteur 17″ ou plus
Windows 7 ou 8 ou 10 Attention: Mac n'est pas supporté
Un (1) Giga de RAM ou plus
Processeur 1,5 GHz ou plus
Droits administratifs sur l'ordinateur
Doit avoir Firefox installé
Connexions filaires uniquement (aucun routeur sans fil n'est préféré)
Si un routeur sans fil est utilisé, il ne doit être utilisé par aucune autre personne du foyer pendant le travail
Vitesse de téléchargement minimale de 6 Mbps
Vitesse de téléversement minimale de 1 Mbps
Equal Opportunity Employer
This employer is an equal opportunity employer committed to diversity and inclusion. We are pleased to consider all qualified applicants for employment without regard to race, color, religion, sex, sexual orientation, gender identity, national origin, age, disability, protected veterans status, Aboriginal/Native American status or any other legally-protected factors. Disability-related accommodations are available on request for candidates taking part in all aspects of the selection process.
Other Franchise Owners Hamilton ltd.'s offers that may interest you