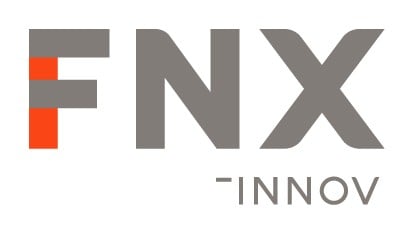 Technicien en Ponts et ouvrages d'art
FNX-INNOV
Sherbrooke,QC
Salary

To be discussed

37.50 to 40.0 h - Full time

Permanent job

Day shift work

Published on

November 9th, 2022

1 position to fill as soon as possible
Benefits
Commitment to work-life balance
Competitive salary
Employee assistance program
Employee referral bonus
Flexible hours
Recognition program
Reimbursement of training and development activities
Vacation
---
Description
FNX-INNOV est une société d'ingénierie de propriété québécoise qui innove grâce à la créativité de ses spécialistes et au savoir-faire de ses équipes multidisciplinaires pour réaliser des projets d'envergure à la hauteur des défis d'aujourd'hui et de demain. Comptant sur près de 1000 professionnels et experts, nous proposons un éventail complet de services en environnement, en infrastructures, en bâtiment, en efficacité énergétique, en énergie, en télécommunications, en sciences de la terre et en ingénierie des matériaux. Ces services sont parfaitement intégrés et adaptés à chaque projet, de la conception à la réalisation.
Nous sommes à la recherche d'un(e) Technicien(ne) intermédiaire pour se joindre à notre équipe.
Lieu de travail : Sherbrooke
Vos responsabilités :
Réalise la mise en plans de ponts et ouvrages d'art (tunnels, viaducs, murs de soutènement, etc.);
Effectue l'estimation et le calcul des quantités de matériaux requis pour la réalisation des projets;
Valide la conformité des plans et devis aux lignes directrices;
Effectue la surveillance en chantier;
Effectue le suivi de l'exécution des travaux.
Read more
---
Work environment




---
Requested skills
Votre profil :
Diplôme d'études collégiales en génie civil;
Expérience pertinente de 5 années en conception et ou surveillance dans le domaine des ponts et ouvrages d'art;
Bonne connaissance des normes du Ministère des Transports du Québec (MTQ);
Avoir complété la formation MTQ suivante : Construction et réparation des structures;
Bonne connaissance du logiciel AutoCAD et de la suite Microsoft Office.
Nos avantages :
Salaire concurrentiel;
Opportunités de développement de carrière;
Formations continues;
Cadre de travail stimulant.

La forme masculine est utilisée afin d'alléger le texte.
---
Equal Opportunity Employer
This employer is an equal opportunity employer committed to diversity and inclusion. We are pleased to consider all qualified applicants for employment without regard to race, color, religion, sex, sexual orientation, gender identity, national origin, age, disability, protected veterans status, Aboriginal/Native American status or any other legally-protected factors. Disability-related accommodations are available on request for candidates taking part in all aspects of the selection process.
---
Requirements
Level of education
College
Work experience (years)
6-9 years
Written languages
undetermined
Spoken languages
undetermined